Starting today, and running until Sunday, May 31st, you can save an extra 40% off on women's sale styles, that includes clothing and accessories at Banana Republic. To receive this discount you will first have to enter the promo code, BRCNEWYOU, if you are shopping online that is. For in-store shoppers, you will automatically have the discount applied to your purchase at checkout.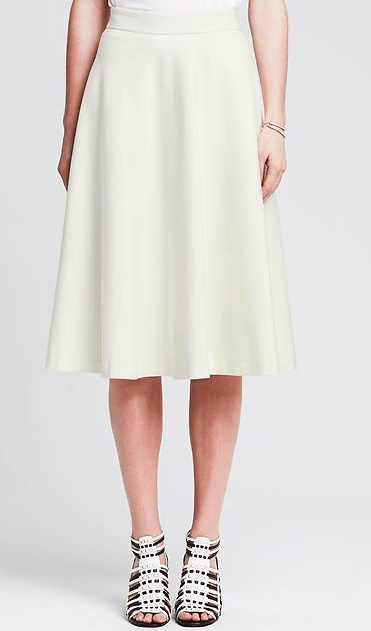 There are a number of great deals to be found in this sale, especially if you're looking for some more formal attire for either the office or special occasions. For instance, this ivory ponte midi skirt was originally retailing for $124, but with the extra 40% off of the sale price (which is $104.99) you will only have to pay $63, which is nearly half the price that it was originally being sold for!
If you'd rather keep your bill on the cheaper side, I'd suggest shopping within the accessories and jewellery section as there are some pieces that have already been reduced to be quite inexpensive. For instance, this "O" bangle is currently on sale for just $15.99 (regularly $50), and then with the extra 40% off it will be further reduced to $9.60.
Banana Republic will only be running this offer until 11:59pm EST on Sunday, May 31st.
Banana Republic also offers free-shipping on all orders that are $50 or more.
Click here to begin shopping the Banana Republic women's sale.