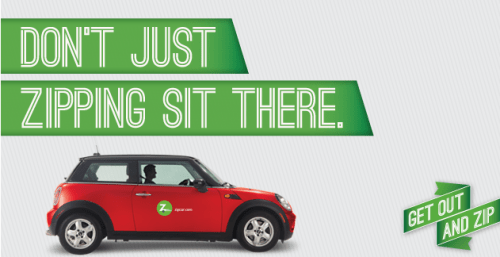 Zipcar Canada has a deal where if you sign up for a new Zipcar membership, you can get $25 worth of free driving which is approximately a little more than two hours on the road. Take a look at some of the plans that Zipcar has to offer:
Occasional: no monthly commitment, $35 year (for the first year). Ideal for first-time car sharers.
Monthly: $7/month, best choice for month by month drivers.
Extra value: $50/month, ideal for full time drivers.

Zipcar is an alternative way to get around the city; with 24 hour access to various Zipcars parked all around the city, you'll be able to get up and go at any time! Simply reserve a car online and let yourself into the car with your Zipcard. Don't worry about paying gas or insurance with Zipcar, because it's rates include those kinds of costs!