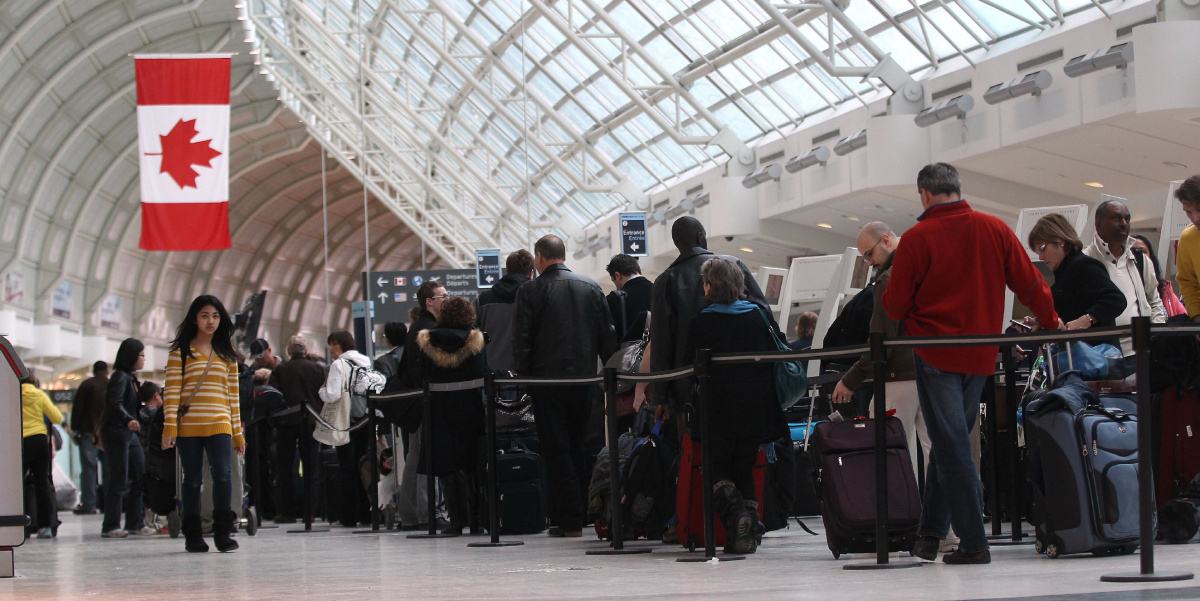 A series of tightened security measures on air travel to the U.S. could translate to longer wait times at Canadian airports and difficulties with electronics — especially if they aren't fully charged. Airline passengers travelling from Canada to the United States will face a new battery of enhanced security measures now required by the U.S Department of Homeland Security.
The changes prompted Air Canada and WestJet to issue an advisory to passengers. The travel advisory recommends:
If your flight is scheduled before 10 a.m., you're asked to arrive at the airport at least three hours early;
If your flight is after 10 a.m., you're asked to arrive at the airport at least two hours early;
Electronics should be fully charged for possible inspection;
Any device larger than a smartphone should be removed from its protective case or covering for possible inspection;
WestJet advises passengers to arrive at their departure gate at least 45 minutes early.
Similar enhanced screening measures are being implemented for all U.S. bound flights in 105 countries around the world, affecting an estimated 325,000 passengers each day.