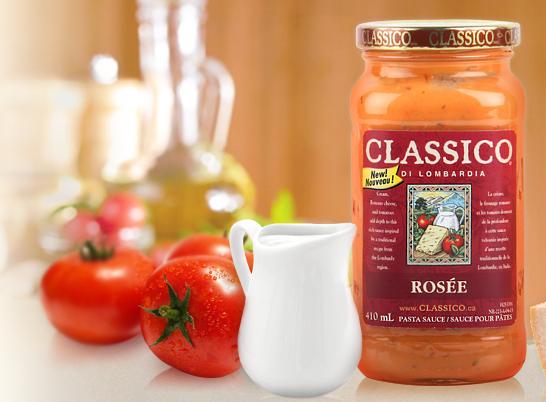 Those of you who have been couponing for some time know just how exciting that new Classico pasta sauce coupon was when it became available this morning through Save.ca and the Walmart coupon portal. This is something couponers have wished for for years! To make things even more exciting, you can now print the coupon immediately through SmartSource and our very own SmartCanucks printable coupon portal.
To access the coupon for $1 off any Classico product, you will have to click "Classico" under the "Brand" drop down menu that you see on the right hand side of the page through the link. The Classico coupon unfortunately does not show on the main page.
Even if you have order your coupon through Walmart and Save.ca, you will still likely want to print this one to give you a couple of extra. Who knows if we will ever see this coupon again!
Click here to get your coupon for $1 off any Classico product.