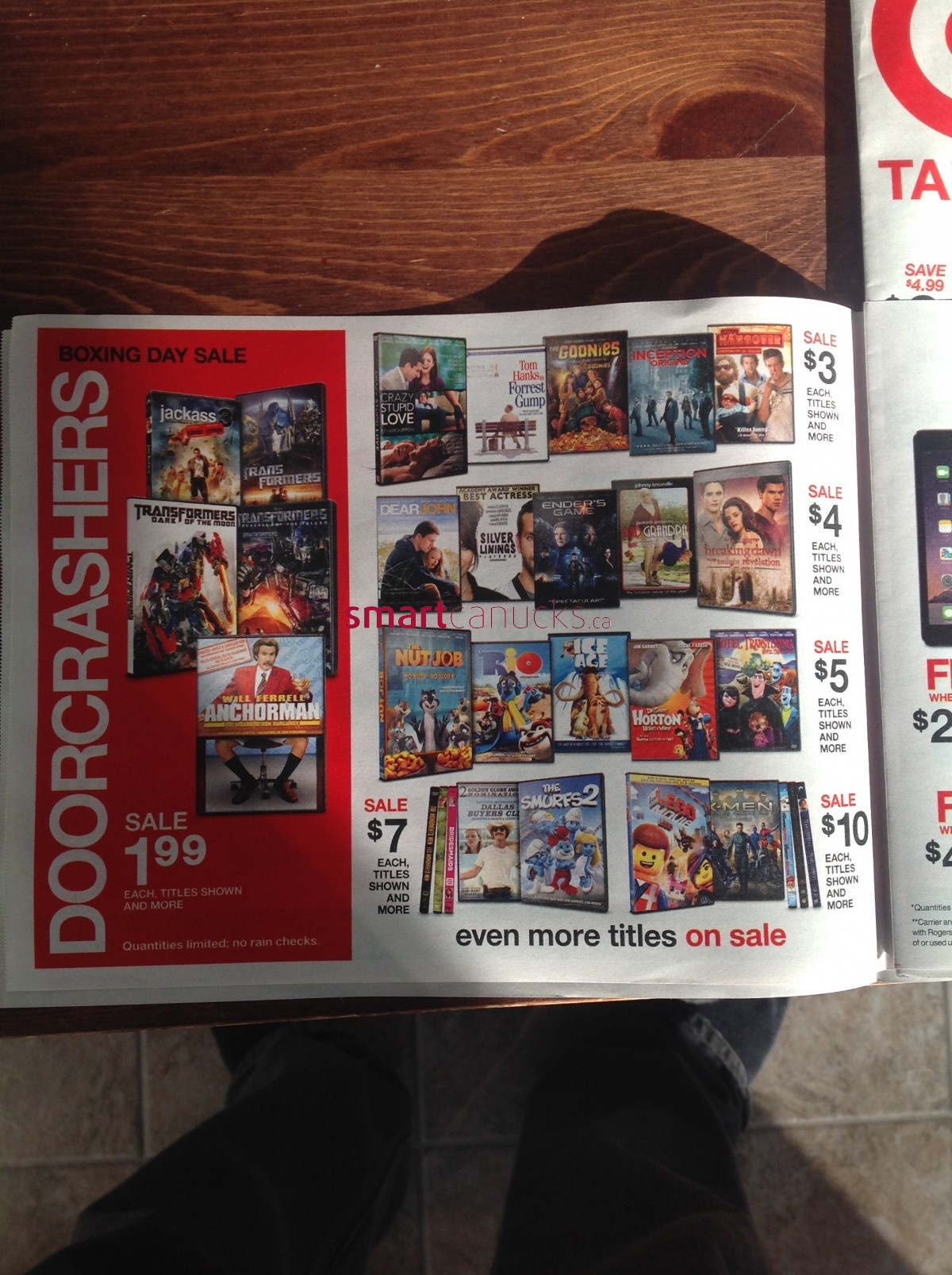 As you may have noticed we have posted the Target Canada Boxing Day flyer. What you may not have noticed is this crazy deal…FREE DVD's! As I mentioned earlier, the Target Canada register receipt coupon for this week is $2 off the purchase of any DVD or Blu-ray. Beginning December the 26th, until December the 28th, Target has select DVD's for $1.99. Use the register receipt coupon and these DVD's are FREE! You will not even pay tax, as the Target Canada coupon (when scanned, not manually entered) reduces the price of the item before tax is applied.
The DVDS are a door crasher item so quantities will be limited and no rain checks will be issued on these items. There are a variety of titles including Anchorman, and several Transformers titles. Only a handful of DVDs are pictured in the flyer, so you will have to find out in store what is actually available.
If you do not have the register receipt coupon you still have a couple of days to get one, or even a few by making any purchase at Target Canada, or at the Starbucks inside Target.