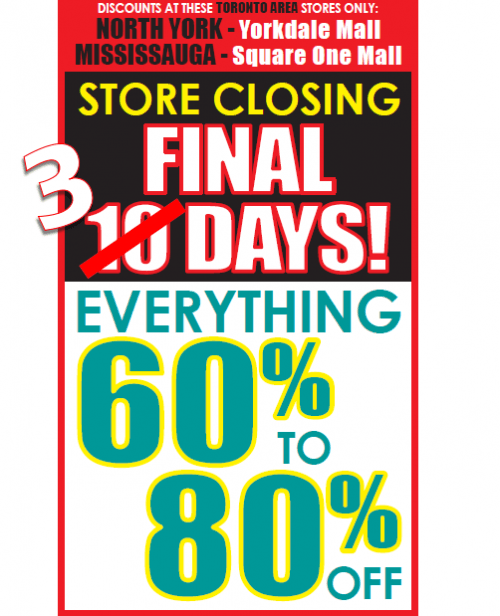 Sears has two locations closing in Canada which results in huge savings, sales and deals! The two Sears Canada locations that are closing are: Yorkdale Shopping Centre Toronto and Square One Shopping Centre Mississauga.
During the Sears Canada Store Closing 3 Final Days of Sales you will receive between 60% and 80% Off everything! You will also receive an additional 10% off when you use your Sears Financial Credit Card on purchase of $50 or more before taxes.
Combining these two discounts from Sears Canada, you will be able to save up to 90% on your Sears Canada purchases this weekend at their Store Closing Sale!
This sale ends March 9th, 2014 at the North York Yorkdale Mall and Mississauga Square One Mall Sears Canada locations.
Click here for more information on the Sears Canada Store Closing Sales and Deals!