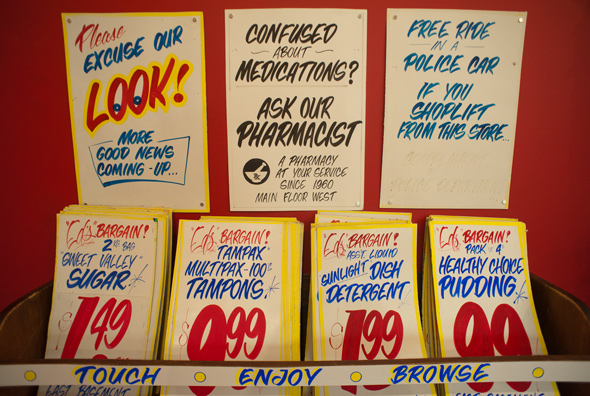 Honest Ed's Show Card Signage for Sale!
Sadly, Honest Ed's Iconic Retail Venue is closing its doors forever on December 31st 2016.. but until then, the store is simply open for bargains and fun!
Stop in at Honest Ed's in Toronto, Ontario today (March 10th, 2014) between 11AM and 6PM! You will be able to purchase hand made/ hand written signs for sale from Honest Ed's starting at only $0.50.
These Honest Ed's Toronto Canada handwritten signs would be a great decoration, or Toronto Souvenir. I heard on the radio this morning (CBC) that people are lining up for this Honest Ed's deal already!
Thank you to forum member Sprung for the photo of this sale.
Click here to read more about Honest Ed's Show Card Signage for Sale starting at $0.50!