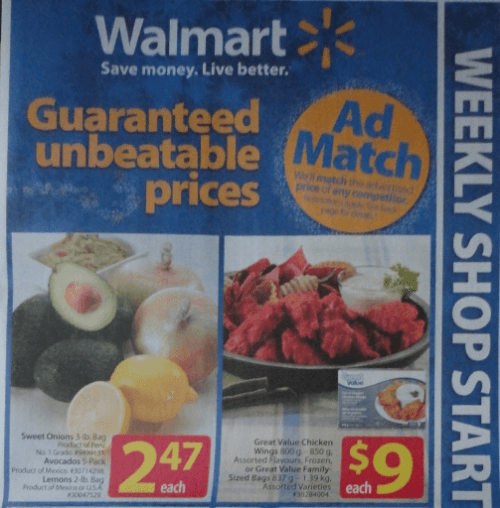 While we already posted a sneak peek of the Black Friday special flyer for Walmart, we now have the grocery flyer too.  Here are some of the deals you can pick up at Walmart stores this week:
Charmin Ultra 16 double rolls $5.48
Downy 40 loads or Bounce 8 sheets $2.94
Campbell's soups $0.67 (chicken, vegetable, tomato or mushroom)
Quaker granola bars $1.97
Catelli pasta or Ragu sauce $1
Click here to view the full Walmart flyer and don't forget to check back with us later this week for a full list of coupon matchups.  You can also find a few select grocery deals in Walmart's Black Friday flyer here.
Thanks you for your hard work uploading these flyers today cyn88canada