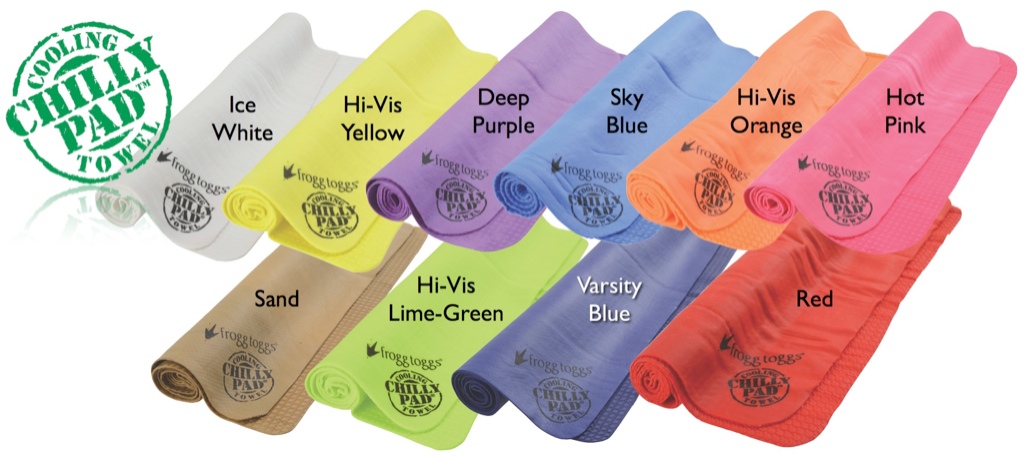 If you are not a fan of the hot weather we have been experiencing in some parts of the country, you will love this Dollarama find.  Forum member Dinobuzz found Frogg Togg's Cooling Chilly Pad Towels at their local Dollarama for just $3.  These cooling towels regularly retail for $12-15 and have decent reviews.
Chilly Pads are made from a hyper-evaporative material that retains water while remaining dry to the touch. The Chilly Pad is an innovative way to cool down while enduring outdoor heat and/or high levels of physical activity. When wet, the towel begins to evaporate and cool, providing cool, soft comfort to the user. When it stops cooling, simply re-wet the towel in hot or cold water and wring it out. Within minutes, it's cool again.
Since they are dry to the touch, they won't ruin your makeup (any more than sweating in this weather at least) and are great if you are looking to cool off while exercising in the heat or cool down your little ones.