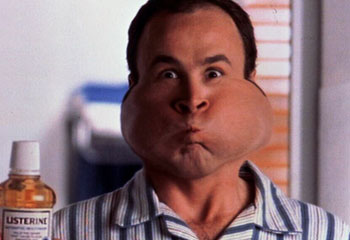 Living Well is offering a printable coupon to save $3 on Listerine mouthwash!
The LISTERINE® brand cares about your oral and overall health.
Print your coupon to save on LISTERINE® Antiseptic rinse (1L) and kill the germs in your mouth every day. Quebec residents will receive a $3.50
mail-in rebate, limit of one per person and per purchase. Coupon and
mail-in rebate expire on December 31, 2011.
Do you like Listerine? I personally don't it's way too strong for me. I feel like i'm rinsing with shoe polish. I like the taste of Scope.