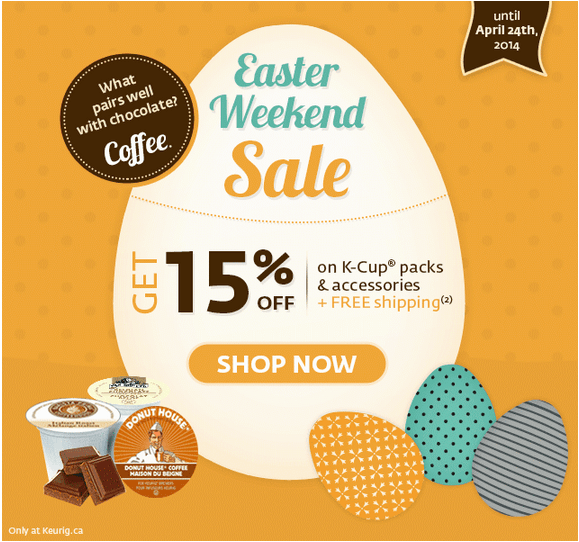 Keurig Canada has new awesome online offers. These offers include:
Get 15% Off K-Cup packs & Accessories only
Get FREE Shipping
These Keurig Canada offers are valid online until Thursday, April 24, 2014 at 4:59 p.m. EDT. The additional 15% discount is applicable on K-Cup packs and accessories only. This promotion does not apply to previously purchased merchandise. Not applicable on the Pink Tartan designer mug or The Perfect Keurig Gift Set. Cannot be combined with any other offer, coupon or promotion.