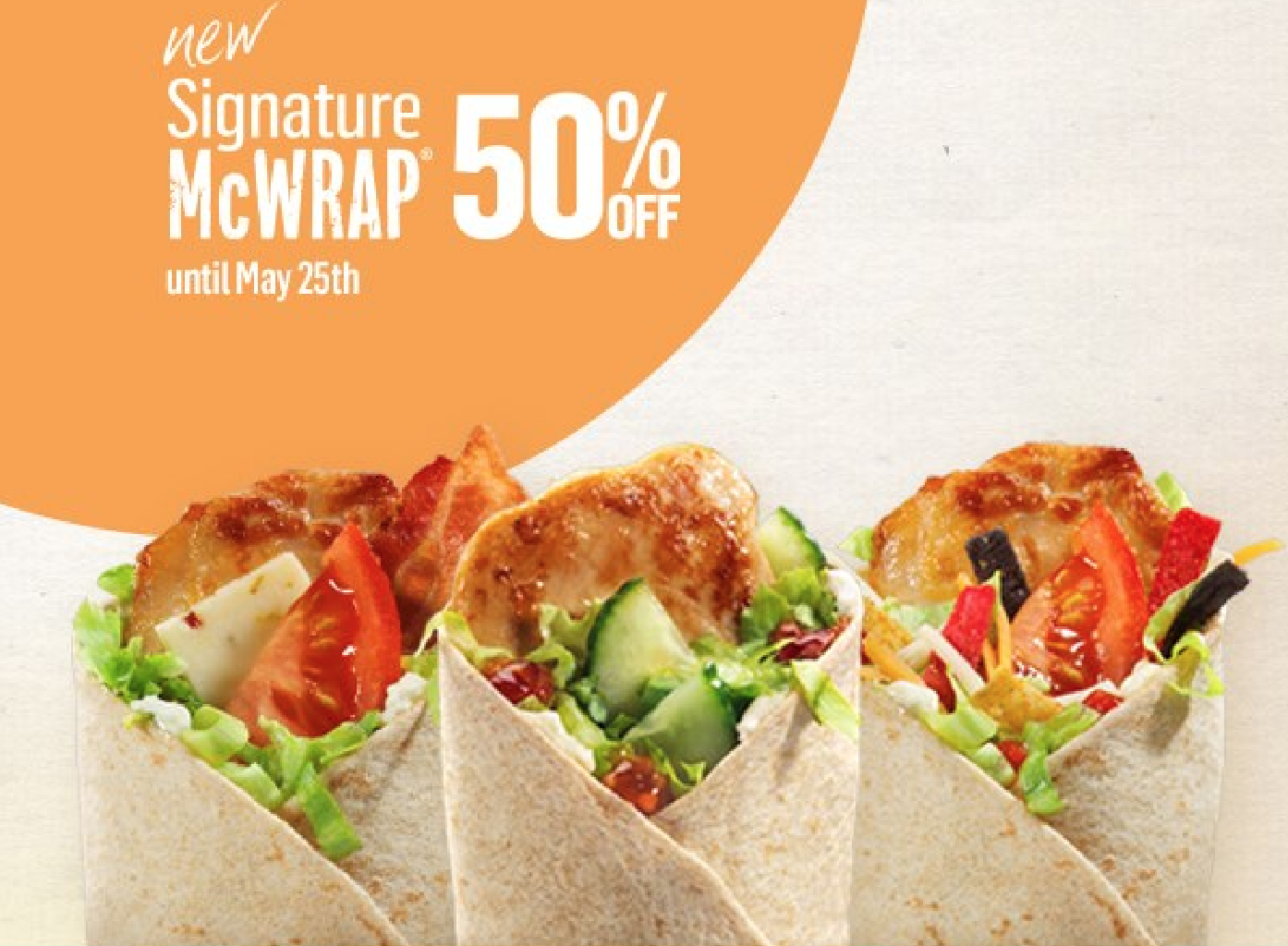 Hot offer from McDonald's Canada! Get the new McDonald's Signature McWrap for 50% off. The regular price is around $5 so after the 50% discount it will cost you around $2.50 which is a great price for these yummy wraps. This offer is valid until May 25th, 2013.
The McDonald's Canada  Signature McWraps come in 3 flavours:
The Fiesta McWrap – Chicken, cheese, peppers, lettuce, tomato, and crispy tortilla chips. Sauce: Mildly spicy mayo.
The Chicken & Bacon McWrap - Chicken, bacon, cheese, lettuce and tomato. Sauce: Mayo sauce
The Sweet Chili  McWrap – Chicken, cucumber, spring greens and lettuce. Sause: Sweet chili and creamy garlic sauce.
What do our NEW Signature McWrap® and its grab and go box have in common? Both come half off! That's right – get 50% off a fresh and tasty Signature McWrap until May 25th.
Click here for details on this McDonald's Canada Signature McWrap Offer