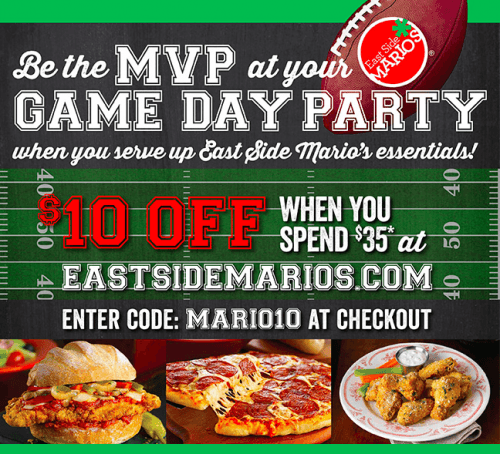 East Side Marios Canada has a starting lineup for their game day coupons that will be a big crowd pleaser for when you and your friends gather this Sunday to watch the Superbowl. The coupon, which is designed for online takeout orders only, (meaning you won't have to leave the TV alone for one minute to miss any clutch plays), is designed to give you $10 off when you spend $35 or more.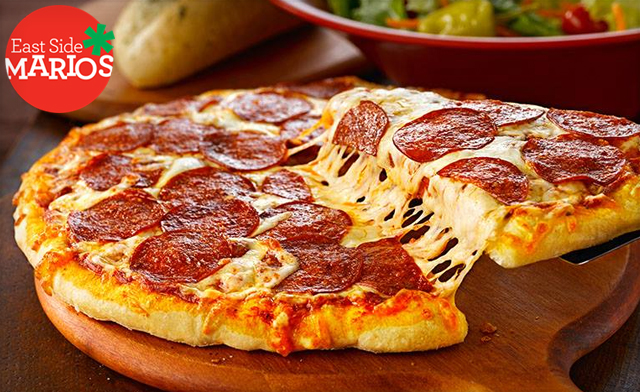 To redeem this East Side Marios coupon you will have to enter, MARIO10, at the checkout and you will be limited to one coupon per day. That being said, the coupon doesn't expire until February 8th, so you can use it again during the week should you want to save some money while watching other games (perhaps on Friday night when the Raptors match up against the Clippers?)
Click here to see the full details of the coupon from East Side Marios Canada, or here to place an order online.