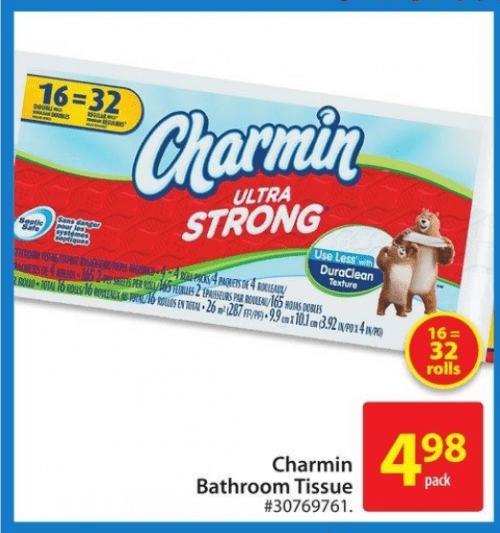 Walmart Canada has some good deals on bathroom tissue in its current flyer! Head over to Walmart and you could find deals such as Charmin Ultra Strong Toilet Paper 16 Double Rolls for just $4.98! Charmin Ultra Strong 2-ply bath tissue is 4X stronger than other brands when wet, and the double rolls are so thick that the 16 rolls in this pack are equivalent to 32 rolls!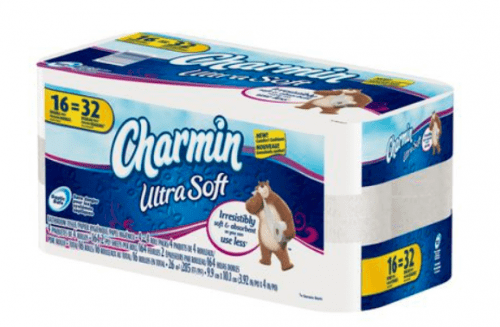 Charmin Ultra Soft Toilet Paper 16 Double Rolls are also on sale at Walmart right now for $4.98. This 16 roll pack is so thick and plush that it's equivalent to 32 rolls, so it will last you much longer. This super soft 2-ply tissue has unique Comfort Cushions that are soft and absorbent, as well as septic safe and strong.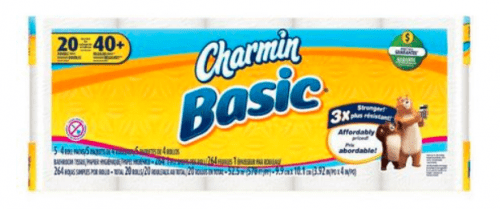 If you're looking for basic value, pick up Charmin Basic Toilet Paper from Walmart for $4.98. This pack has 20 double rolls that are the equivalent of 40 rolls,for the most value for your dollar. This basic 1-ply paper may be thinner, but it's still 3 times stronger compared to other brands.
These offers are valid until September 2, 2015.
Click here to view more deals in Walmart Canada's flyer.
Also