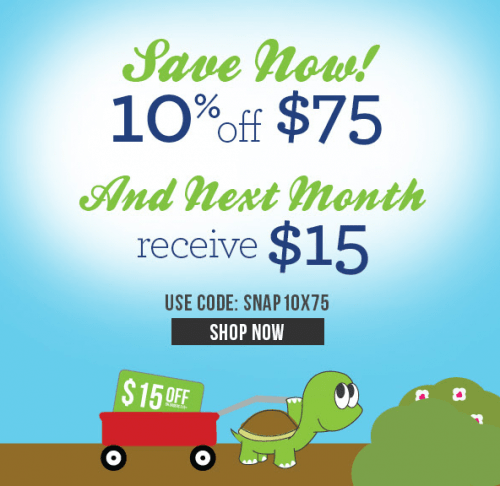 Shop at HealthSnap.ca by August 7th and get 10% off your purchase of $75 or more plus they will send you a gift card coupon for $15 off your next purchase.
Your promo code will be sent starting August 4th and is eligible for use on any purchase of $15 or more.  To use this offer, enter coupon code SNAP10X75 at checkout.
If you are buying beauty items only you are better off using promo code BEAUTY60 to save 60% off a purchase of $50 or more.  This code will not work on items in the skincare or other categories.  You will still receive free shipping with this offer, even if the code brings your total below $50.
If you do not want to spend $50-75 but see some deals you like, enter coupon code SNAP5 to save $5 when you spend $25 or more.