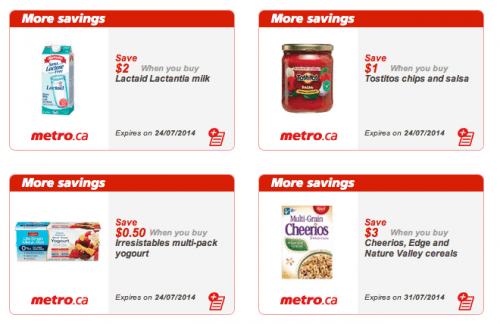 This is your last chance to get these Metro Canada  weekly printable in-store coupons that are valid until July 24th, with the exception of the cereal coupon, which is valid until July 31st. All you have to do is log in to metro.ca to get these coupons, select what ones you'd like and then print them.
Coupons include:
Save $2 on Lactaid Lactania Milk
Save $1 on Tostitos Chips & Salsa
Save $0.50 on Irresistables Multi-Pack yogurt
Save $3 when you buy Cheerios, Edge & Nature Valley Cereals
To get even more coupons, you have to link your Air Miles card to your metro.ca account.