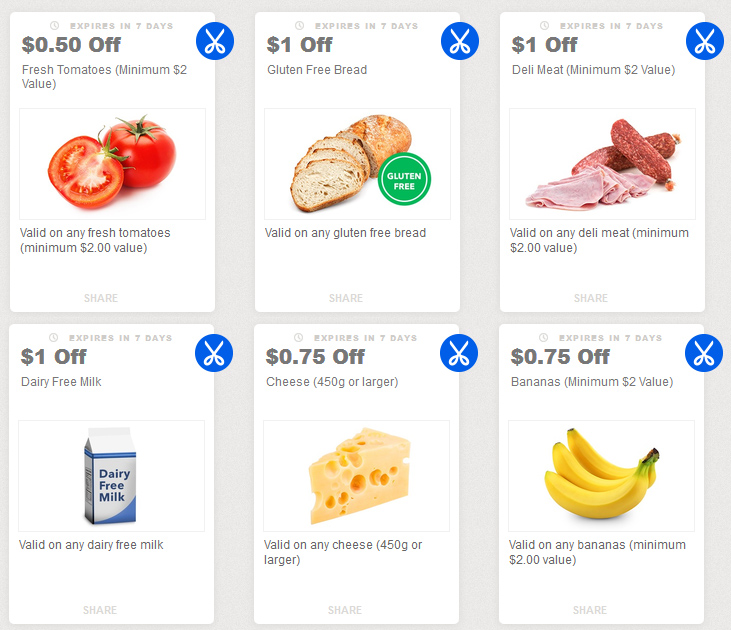 There are new Coupgon mobile coupons available for produce, deli meat and more.  Here are just some of the mobile coupons available this week
Save $1 on any dairy free milk
Save $1 on any gluten free bread
Save $0.75 on 450g or more of cheese
Save $1 when you spend $2+ on deli meat
Save $0.75 when you spend $2 or more on bananas
Save $0.50 when you spend $2 or more on tomatoes
Save $1 on Heinz yellow mustard
Save $1 on select Yves vegetarian products
Save $1 on Schneider's chicken sausages
If you live in Atlantic Canada, there are some cereal offers you can use at Atlantic Superstore to make the most of the offer for 3,000 PC Plus points when you spend $10 on cereal.
If you live in the Toronto area, coupgon was recently expanded to include all Longo's locations, so make use of those offers on produce and more!
Click here to view all mobile Coupgon coupons available this week.  As always, they may vary by store/province and some are limited quantities.