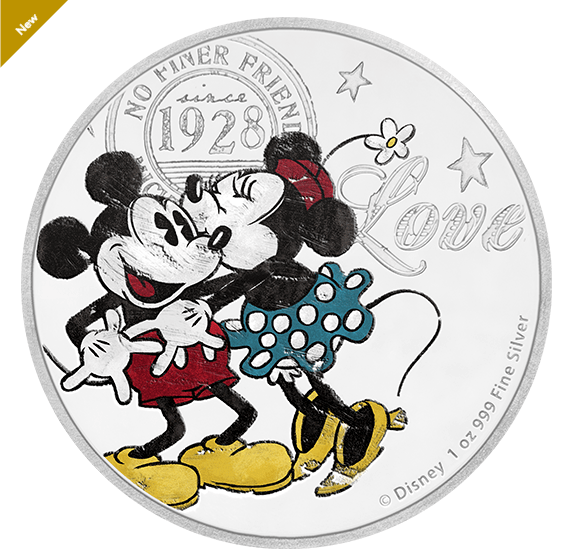 The Royal Canadian Mint has released two limited edition pure silver coins guaranteed to make you smile. This 1oz Pure Silver Coin – Disney True Love Forever (2017) comes from the New Zealand Mint and features a beautiful illustration of Minnie Mouse kissing Mickey Mouse, making it an ideal gift for any loved one or the Disney fanatic in your life! This is an officially licensed Disney coin, the third in a Disney "Love Series" of unique coin design collection. Get it now before it's gone for $114.95! Plus, you'll get FREE shipping!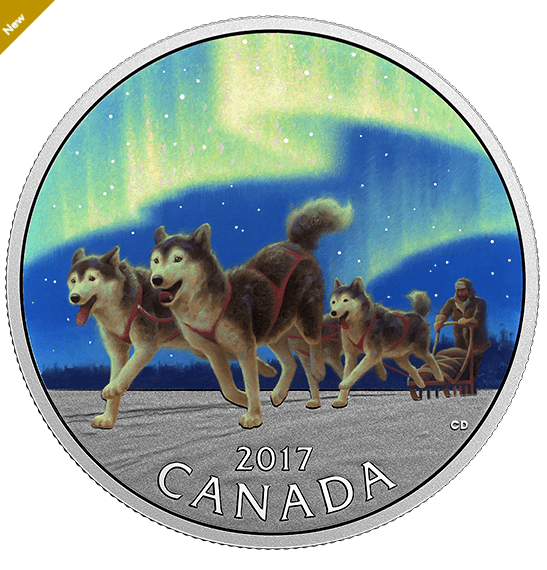 This 1/2oz Pure Silver Coloured Coin – Dog Sledding Under Northern Lights (2017) features an Aboriginal inspired design that strikes as fundamentally Canadian. Both the sport and transport of dog sledding and the beauty of the Northern Lights are iconic representations of the Great White North that we call home. Claim your piece of this identity with a purchase of this affordable, colourful coin priced at $51.95 for beginner and advanced coin collectors.
The Royal Canadian Mint offers FREE shipping on all orders of $100 or more!