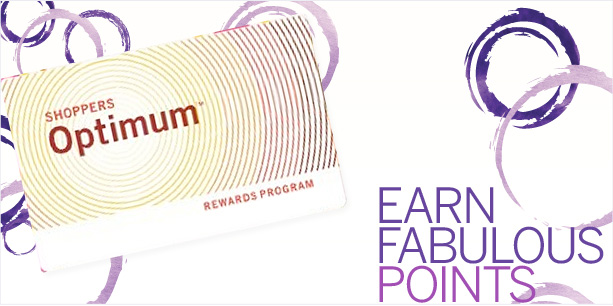 Shoppers Drug Mart Canada has launched a series of promotional codes recently that allow you to earn FREE Shoppers Drug Mart Optimum Points by simply updating your Optimum Rewards Member Profile!
Some of the codes that were available are targeted to specific groups of people while some are printed in their flyers and available for everyone to use. The current code is available for anyone to use!
The Optimum Bonus Points Code currently available is:
4858 - Claim 4000 FREE Shoppers Drug Mart Optimum Rewards Points
Simply login to your Shoppers Optimum Rewards Points Profile and update your address, phone number etc as well as enter the promo code into the according field and you will receive your FREE points by September 2nd, 2014 but the code expires on August 18th, 2014.
Click here to update your Shoppers Drug Mart Canada Optimum Points Profile!