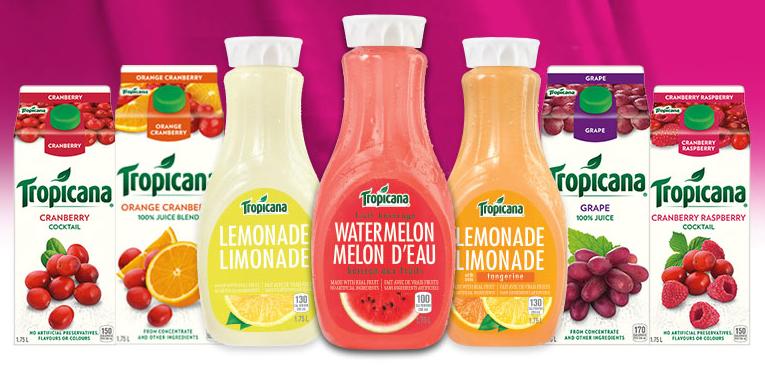 Pepsi Canada has a new printable coupon available for you, and just in time as this hot and humid weather may have you craving a quenching beverage. Save $1 on the purchase of 1.75 Tropicana beverages with this printable coupon. The coupon is valid on the Watermelon, Lemonade, or Lemonade with Tangerine varieties, in the 1.75L format. All of those sound absolutely fantastic at the moment!
The offer is valid until July the 15th, 2015 leaving you nearly two months to save on any of these refreshing beverages. These drinks are currently on sale this week for $1.99 in Ontario at Food Basics, so if you happen to be heading there, or somewhere where you can price match, that sale ends tomorrow. Use the coupon and purchase the product for just 99 cents.
Click here to print your coupon for $1 off Tropicana Juice 1.75L.
Click here to view the Food Basics flyer ending May the 27th, featuring the juice on sale for $1.99.