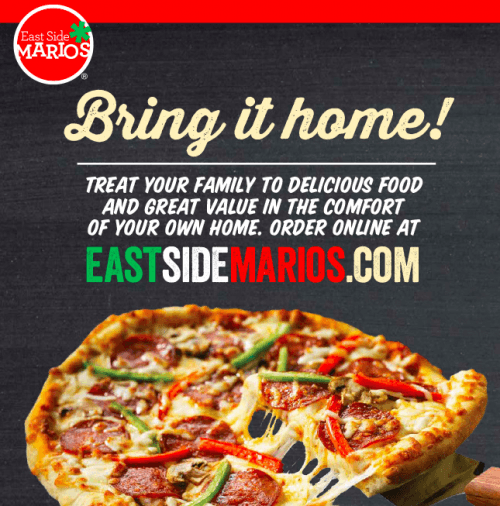 East Side Mario's Canada is always cooking up some great saving coupons and deals that can help make your night out (or night in, if you're ordering online) a much less expensive experience, but still deliver rich and satisfying meals. The offer they have on right now, which is strictly available to online orders, will provide you with one free regular sized classic pizza when you spend $40 or more online.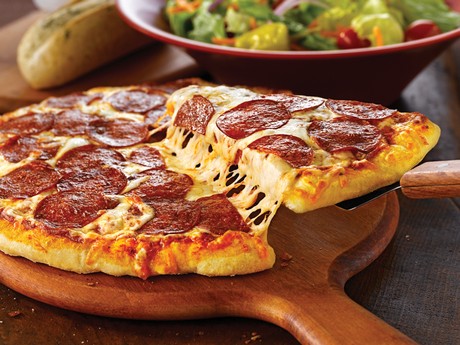 A regular size East Side Mario classic pizza would normally cost you anywhere between $12.49 and $13.49, and for your choices of pizza you will get to pick between pepperoni, New Yorkah, Four Cheese, and Canadian. When you have picked which pizza you would like to have for free, be sure to enter the promo code, FreeZa, at the checkout.
This offer from East Side Mario's Canada will only be valid until May 3rd, 2015 and cannot be combined with any other offer or promotion going on.