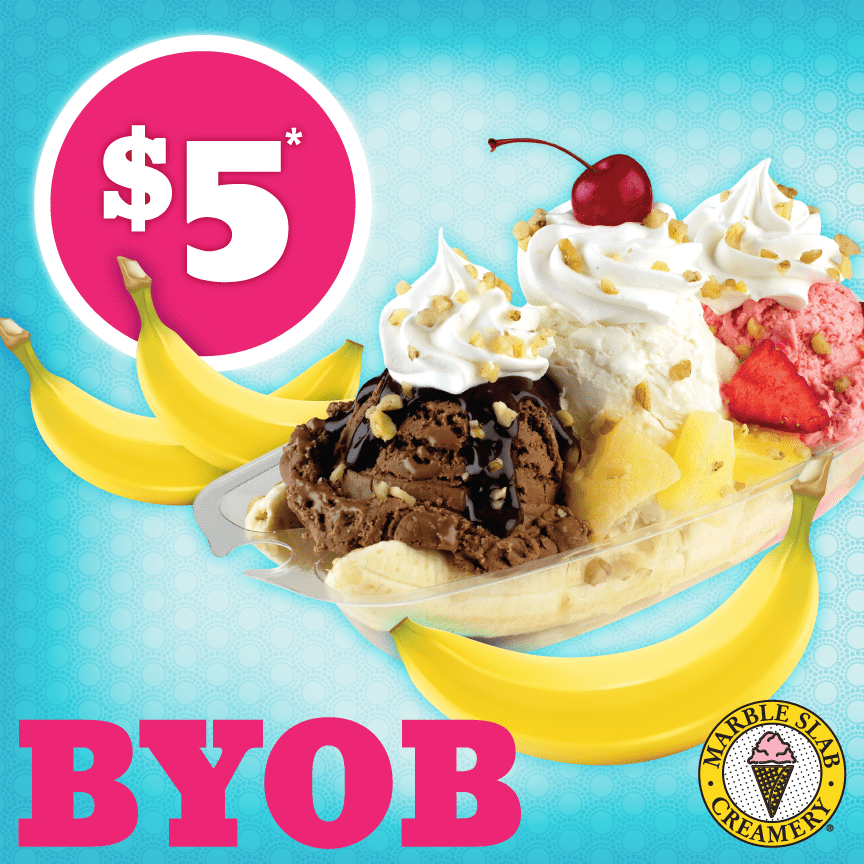 Marble Slab Creamery Canada has a sizzling hot deal on deliciously cold ice cream! Bring your own Banana into Marble Slab Canada ice cream stores between May 28 and May 30, 2013 and enjoy a banana split for $5! Although they call it a "banana split" in reality it's any ice cream of your choice! To be more accurate you get 3 scoops of ice cream of your choice, 3 toppings of your choice, whipped cream, sundae nuts and a cherry – for $5! (plus tax). You turn it into a "banana split" using the Banana you got with you 😛
If you were wondering what to get for the 3 toppings here's a picture I found of some of the options. It's going to be a tough decision!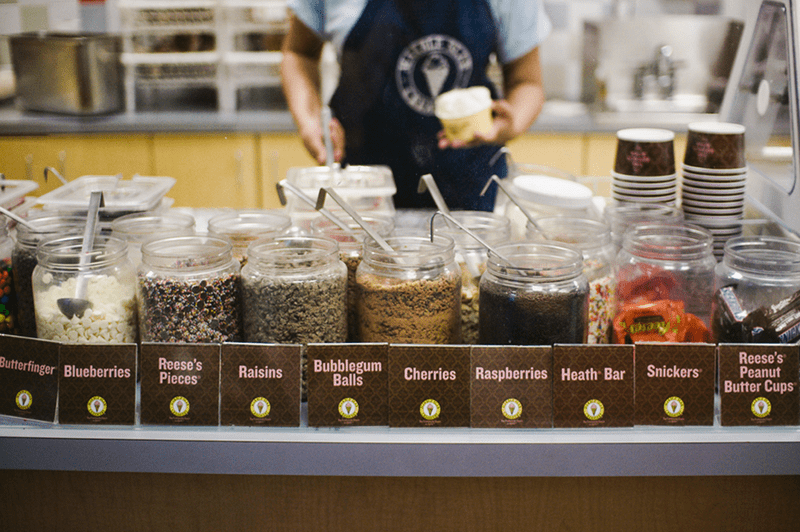 Offer valid at participating Canadian locations only. Cannot be combined with any other offer. Price does not include tax.
Click here for details on this Marble Slab Creamery Canada offer