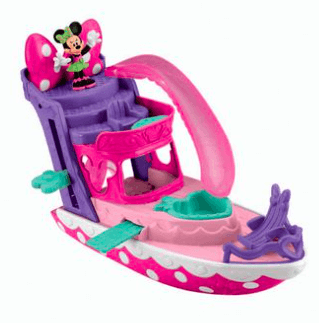 Does Walmart Canada have two hot deals for the Minnie Mouse lover in your house or what! Found within the Walmart Clearance section first was the Minnie Mouse Polka Dot Yacht with an accompanying Minnie Mouse figurine, which was being sold for only $15 (was $29.94). 
This deal is what I consider to be super hot, as on other sites the same figurine was being sold for $38.24 (Amazon.ca) or $29.99 (Toys R Us). By the lowest comparison, the next closest price would be nearly double the price that Walmart is selling it for!
Walmart's Clearance section also has the Minnie's Bike Ride set for only $15, which if you paired with the yacht set being sold at the same price, the total would still be cheaper than buying just one of them on Amazon.ca. In fact, the Minnie's Bike Ride set was being sold for more than double the price of the two sets, being $54.88 for just one set!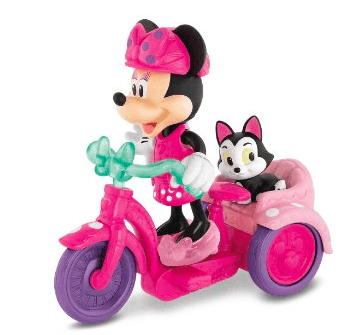 Walmart Canada also always offers free-shipping, unlike the competing toy sites that don't even offer these toys sets at a justifiable price.
Click here to buy the Minnie Polka Dot Yacht,
or here to buy the Minnie's Bike Ride set from Walmart Canada.
Also