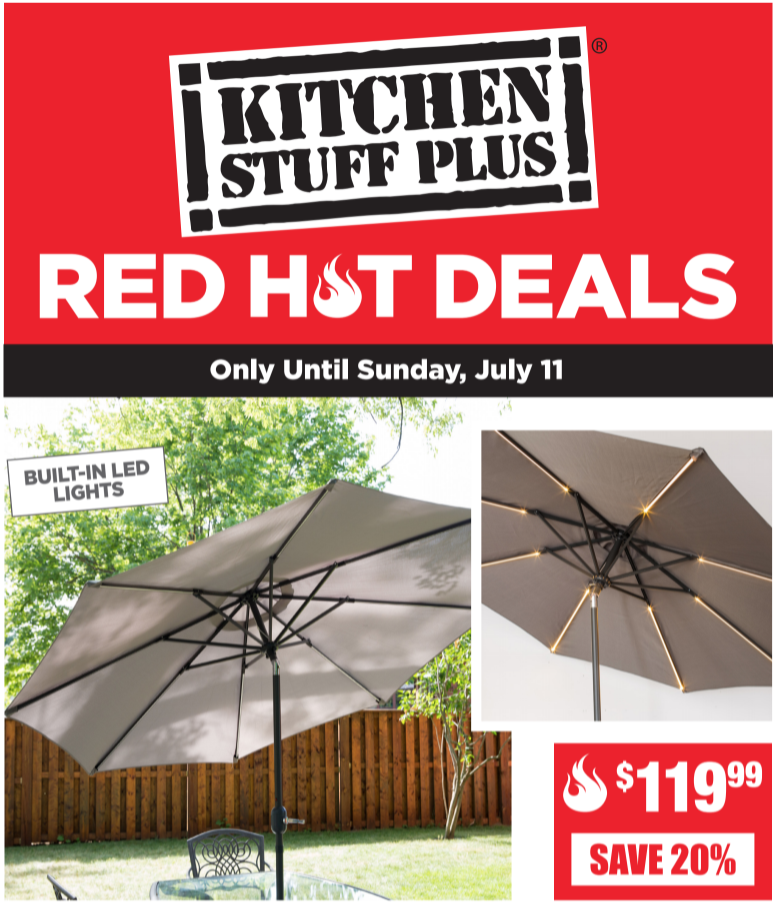 Kitchen Stuff Plus Canada has released its new weekly Red 🔥 Hot Deals and they are super indeed! This week the deals include:
Save 50% on Quench Double-Wall Water Bottle 750 Ml, for $12.49
Save 40% on Trek Shopping Trolley, for $14.99.
Save 40% on Chiller Cooler Chest On Wheels 60 Qt., for $149.99
Save 33% on 4 Pc. Libbey Baker's Basics Glass Bakeware Set, for $19.99.
Save 30% on 6 Pc. Colour Fun Melamine Ice Cream
Bowl Set, for $6.99.
Save 25% on Bug Off Mesh Food Tent – 11.75" Dia., for $5.99
Save 25% on Solstice Lounger Side Table, for $37.49
Save 20% on Fenton LED Solar Patio Umbrella 8.5' Dia., for $119.99
and more
These Kitchen Stuff Plus deals are valid now, until July 11, 2021.
Kitchen Stuff Plus Canada offers FREE shipping on all online orders of $75 or more.
Click here to view Kitchen Stuff Plus Canada's latest flyers deals.