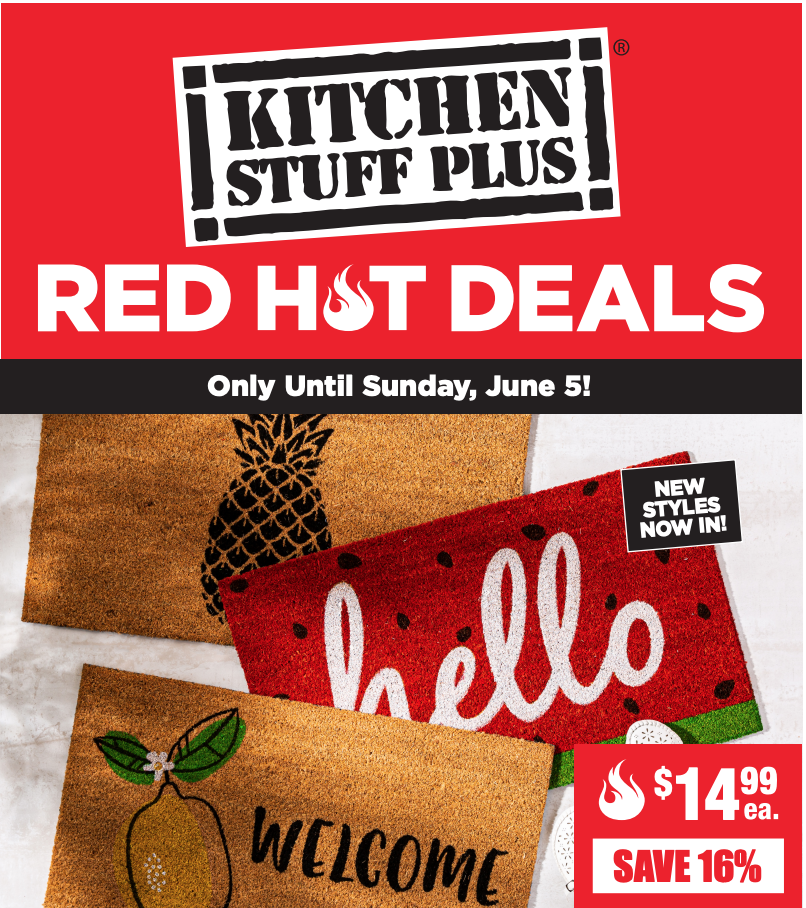 Kitchen Stuff Plus Canada has released its new weekly Red 🔥 Hot Deals and they are super indeed! This week the deals include:
Save 54% on Bug Off Mesh Food Tent – 30 cm, for $5.99.
Save 40% on 4 Pc. Ice Cold Glass Mason Drinking Jar Set, for $8.99
Save 40% on 6 Pc. Clip It Glass Storage Container Set, for $14.99
Save 40% on 3 Pc. Space Saver Cereal Container Set, for $11.99.
Save 33% on Wave Dish Rack, for $39.99.
Save 30% on Solstice Folding Side Table, for $34.99
Save 30% on Caddy Toilet Reserve & Holder, for $17.49
Save 30% on 12 Pc. Starfrit Electric Blender Set, for $11.24
Save 20 on 3 Pc. Pro Chef Mixing Bowl Set,  for $23.99.
and more
Kitchen Stuff Plus Canada offers FREE shipping on all online orders of $75 or more.
Click here to view Kitchen Stuff Plus Canada's latest flyers deals.