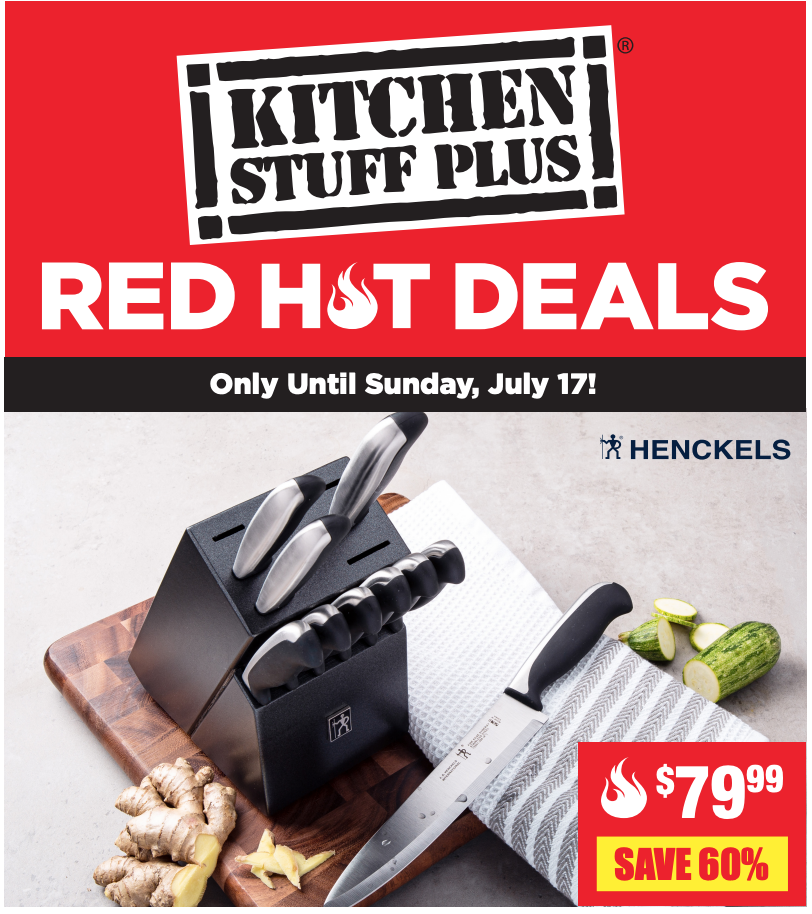 Kitchen Stuff Plus Canada has released its new weekly Red 🔥 Hot Deals and they are super indeed! This week the deals include:
Save 60% on 11 Pc. Fine Edge Synergy Wood Knife Block Set, for $79.99.
Save 50% on Bianco Melamine Serveware, for $6.49
Save 50% on Soleil Beach Mat, for $12.49.
Save 50% on Vino Double Wall Stemless Wine – Stainless Steel, 355 ml, for $7.49
Save 40% on 7 Pc. Gourmet BBQ Tools Set, for $23.99
Save 40% on Solstice Folding Side Table, for $29.99.
Save 40% on 3 Pc. Harman Premium Quality Cotton Kitchen Towel Set,  for $11.99.
Save 40% on Printed Microfibre Dish Drying Mat, for $5.99
Save 37% on Casabella Grook Utility Tool Holder, for $9.99
and more
Kitchen Stuff Plus Canada offers FREE shipping on all online orders of $75 or more.
Click here to view Kitchen Stuff Plus Canada's latest flyers deals.