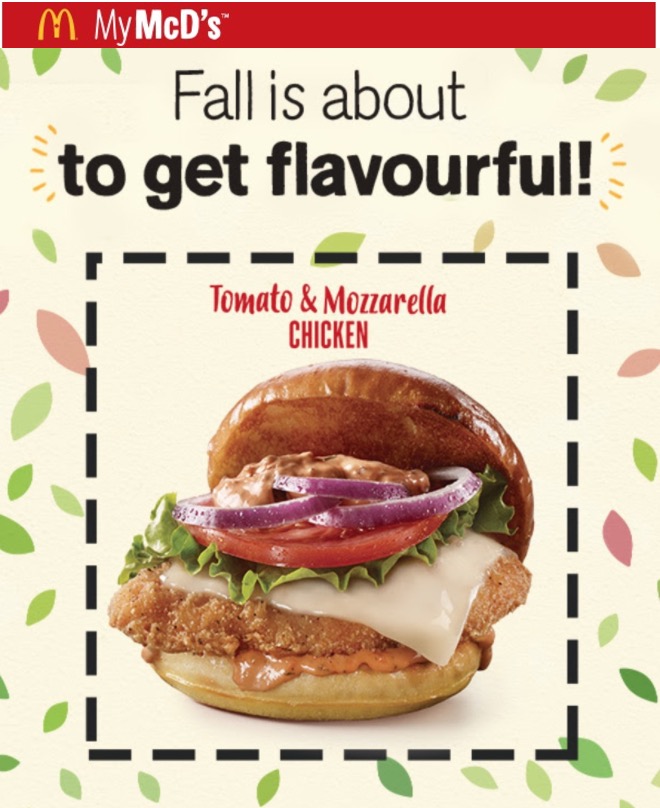 McDonald's Canada 🍔 🍟 has released some new awesome coupons! The coupons will vary by province (see below). Here is an example of the McDonald's coupons available in Ontario:
Two can dine, for $10.98
One can dine, for $5.79
Two can dine Angus or Seriously Chicken meals, for $13.98
Angus or Seriously Chicken meal deal, for $6.99
Buy one, get one free Big Mac, Quarter Pounder with Cheese, McChicken, Filet-O-Fish or 6-piece Chicken McNuggets*
Buy any two regular-size McFlurry, for $5.00
Two can dine breakfast meal, for $7.48
Breakfast meal deal, for $3.99
Buy any two McMuffin sandwiches, for $5.00
Small McCafé specialty coffee, for $1.00
Small Real Fruit Smoothie, for $2.00
Click on your province below to get your coupons:
These coupons are valid now until until Sunday, October 8 or Sunday, October 15, 2017, depending on your province.