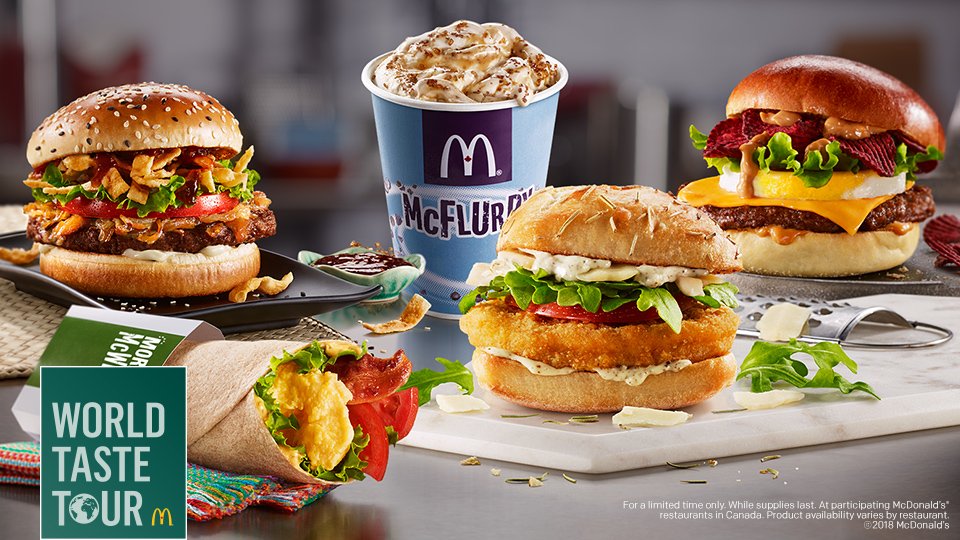 McDonald's Canada are soon starting their World Taste Tour menu with delicious food from Australia, Italy, China, Mexico and France! The 5 new items to try will be:
Chinese Szechuan Burger: With crispy wontons, Szechuan sauce and a black & white sesame seed bun, it's a taste you'll want to write home about. Available June 18th to July 1st.
French Crème Brûlée McFlurry: With caramelized sugar pieces and crème brûlée syrup, it's a veritable pièce de résistance. Available June 18th to July 29th.
Mexican Bacon Queso More-ning McWrap: With crispy bacon & spicy queso sauce, it's a piñata of flavour. Available June 18th to July 29th.
Italian Pesto Chicken Sandwich: With fresh arugula, pesto aioli sauce and shaved parmesan, all roads lead to McDonald's. Available July 2nd to July 15th.
Aussie BBQ & Egg Burger: With a freshly cracked egg and smoky BBQ sauce, you're in for a g'day. Available from July 16th to July 29th.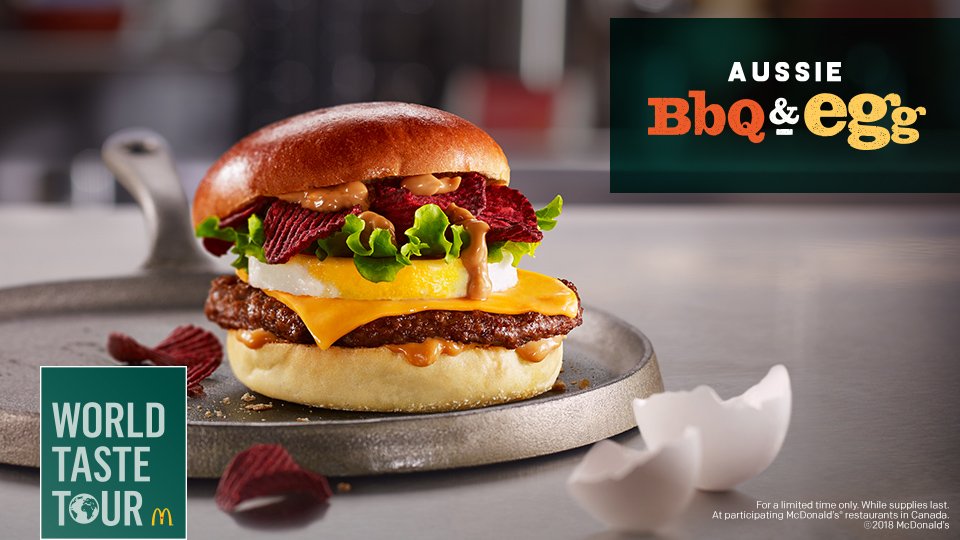 These menu items will be available at participating locations only.