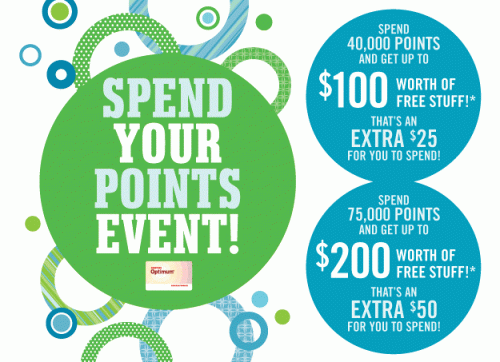 It's that time again! Shoppers Drug Mart's highly anticipated Bonus Redemption Weekend is happening on Saturday, June 5 and Sunday, June 6, 2010. I know a lot of SC'ers love this event, and some of us missed the last one in May because we didn't have enough points. Here is our second chance to redeem and use those coupons that are expiring on June 30, 2010. I love reading the "Brag" forum after one of these redemption weekends. Free stuff? YES PLEASE! 
Click here to view the SDM flyer posted by Sharpie. Thanks Sharpie! You're a doll! Now I can make my list of free items to redeem for.
NOTE: Redemption amount may vary from each province and territory. Check your local SDM flyer to be 100% sure.
Thanks to elisssabetta for the early heads up!