Royal Canadian Mint released 2 new coins. First, this 1 oz. Pure Silver Coin: The Majestic Polar Bear – Mintage: 35,000 (2022) is the first in a new line of Premium Bullion coins in special packaging that is produced with a guaranteed weight and "four nines" (99.99%) purity. Get yours today for $69.95!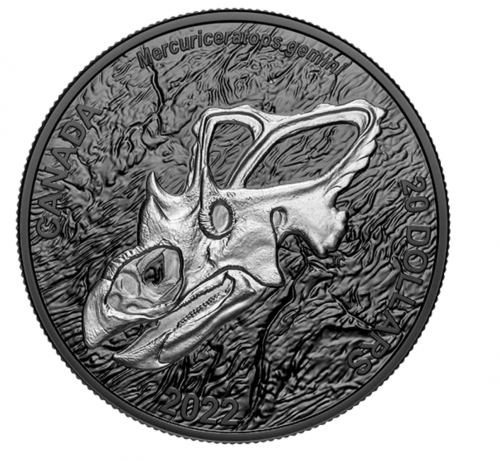 This 1 oz. Pure Silver Coin – Discovering Dinosaurs: Mercury's Horned Face – Mintage: 10,000 (2022) features the fossilized skull of Mercuriceratops gemini, a recently discovered horned dinosaur species. Beneath the black rhodium plating, the engraved texture represents the rock formation in Alberta's Dinosaur Provincial Park where a key fossil fragment was found. Get yours today for $109.95 plus FREE shipping!
Royal Canadian Mint offers FREE shipping on orders of $100.00.
Click here to start shopping at Royal Canadian Mint.