With gas prices being a seemingly too good to be true price right now (the average cost across the country for regular gas is currently $0.93), it has never been a better time to take advance of Shoppers Drug Mart Canada and Petro-Canada's offer of receiving a free $20 Petro Gift Card that will also save you 5¢/litre on 50 litres of fuel.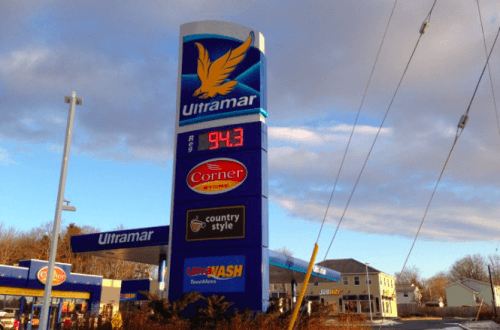 To redeem this offer, you will have to shop in-store at Shoppers Drug Mart Canada on February 7th and February 8th and spend a minimum of $75 on almost anything in-store. The only restrictions on the items that won't qualify towards this $75 minimum are:
prescription purchases
products with codeine
tobacco products
stamps
passport photos
lottery tickets, event tickets, transit tickets and passes
gift cards, prepaid phone cards, prepaid card products
and Shoppers Home Health Care location
Once you receive your $20 Petro-Canada gift card, you will have from February 7th until March 1st to use it, which is probably good since there has been murmurings that these low gas prices won't be around for much longer (the national average went up about 3.6¢ just this past week!)
Click here to learn more about the Shoppers Drug Mart Canada promotion, or here to check out this week's flyer from Shoppers Drug Mart Canada.