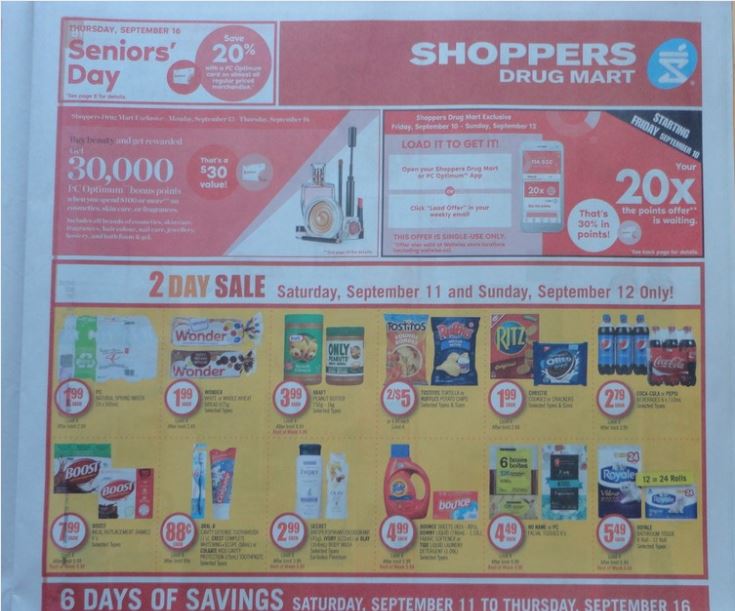 Get 20x the PC Optimum points at Shoppers Drug Mart Canada this weekend with the loadable offer that you will find in your app. There is also a week long beauty promo happening this week, where you will earn 30,000 PC Optimum points for spending a certain amount in the cosmetics department.
There are several gift card deals in this flyer as well, and here are the offers you can take advantage of beginning Saturday:
Get 5000 PC Optimum Points when you spend $50 on Reitman's Gift Cards (valid September the 11th to the 17th)
Get 15,000 PC Optimum Points when you spend $75 on Sony Gift Cards (valid September 11th to the 12th)
Get 10% off when you spend $100 on Home Hardware Gift Cards (not valid on the variable amount gift cards that are loaded)
For those first two offer your points will not appear on your receipt and they will be added within 2-4 weeks. Keep your receipt handy until you see the points added to your account.
Click here to view the upcoming flyer!