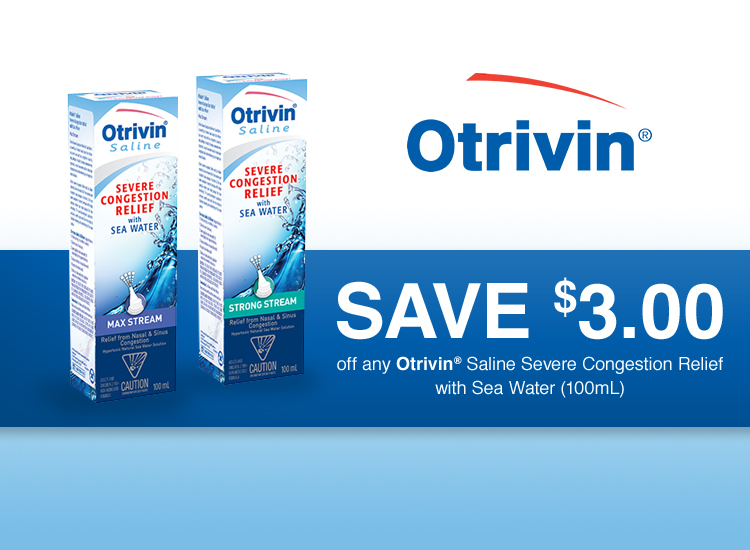 There is a new coupon available through the Save.ca Canada Online coupon portal! You can request this coupon to save money on your next purchase of Otrivin.
The new Save.ca Canada Coupon is as follows:
Save $3.00 off Otrivin Saline Severe Congestion Relief with Sea Water 100ml
You can either print this coupon or have it mailed to your home address. The expiry date will be listed on the coupon.