With everyone's least favourite season creeping up on us a lot sooner than we'd care to admit, eventually we must face the inevitable: taxes will be due in just a little over a month now. Keeping that unfortunate piece of information in mind, one can begin to take solace in the fact that that there are resources out there designed to help us through this migraine inducing tax season that, oddly enough, won't cost all of our money that we are getting back in returns. A source that would be of great convenience to any one filing taxes this year, be them a single person or a small business, is the Canadian online tax service TurboTax Canada.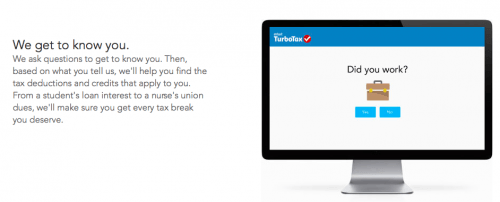 TurboTax Canada is a great service for anyone who finds themselves breaking into nervous sweats when they find themselves confronted with a million different questions on dozens of different (but deceptively similar looking) forms from the government. TurboTax offers three guarantees while providing you with on the spot one-on-one guidance, and that is that you will a) get the maximum refund, b) have 100% accurate calculations and c) be offered a 60-day money back guarantee.

TurboTax will ask you simple questions along the way to make the filling out of the tedious boxes on your forms a stress-free process, and at the end you will be able to file your taxes electronically to the CRA using NETFILE; NETFILE is a CRA certified program that is secure and confidential and allows you to receive your returns much faster than previous methods (sometimes as few as 8 business days!)

What's even better about TurboTax, is that right now they are continuing to offer their St. Patrick's Day prices until March 31st, where you can save 15% off the regular priced packages. The most inexpensive package offered from TurboTax is the personal tax software online (2014 tax year) in the Standard Online package, which will provide you with 1 return. This package is normally sold for $17.99, but is currently on sale for just $15.99.
When you compare the cost of paying an accountant to do your taxes, which also normally includes a lot of grunt work on your end, with the cost of a TurboTax package, you could be saving yourself close to $100 (as some accountants will charge more than double this for filing a simple tax return!) and hours of stress.
Click here to buy Turbo Tax at 15% off during their St. Patrick's Day promotional sale.