Walmart Canada and Mr. Lube Canada have partnered up for an offer where you can save $10 off on any oil change, so long as you bring in a receipt that shows that you purchased something of any value at Walmart.
This offer will also only be valid at Mr. Lube Walmart locations, which you can usually find in the automotive department of your nearest Walmart. And this offer from Mr. Lube will only be available for a limited time only, meaning that it could stop at any time without any notice, so I suggest that if you've been putting off your changing your oil that you take advantage of this offer now before it runs out.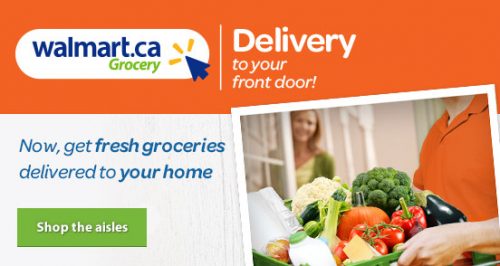 The second offer from Walmart Canada is in the grocery section, where you can save $10 off on your pick-up order of $50 or more when you enter the promo code, WMMC, at checkout.
You can check out this week's flyer special to see if there are any grocery deals that look particularly appealing to you (note: if you're hosting a Canada Day bbq this weekend, you should check out the sale that Walmart is offering on 24 pack cans of Coca-Cola or Pepsi products, only $6.35, which would make each can cost just $0.26!)
Walmart Canada has Free shipping on all online orders of $50 or more.
Click here to view all Walmart clearance offers.