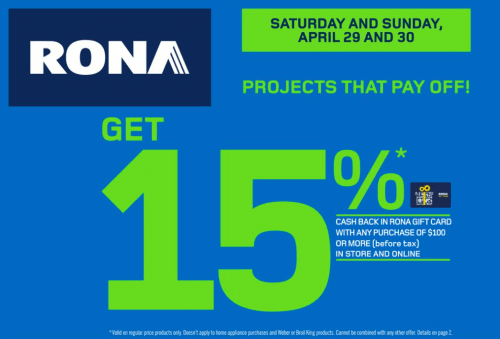 Now is the time to begin shopping for your summertime furniture needs, specifically at Rona Canada as they have a number of hot deals on everything from air conditioners to outdoor dining sets that will keep your money in the bank and a smile on your face.
Right now, Rona is offering 20% off on all window air conditioners, dining sets, sectionals and bistro sets. Plus, when you spend more than $100 on anything (before taxes) you will get 15% cash back on a Rona gift card that can be used either in-store or online.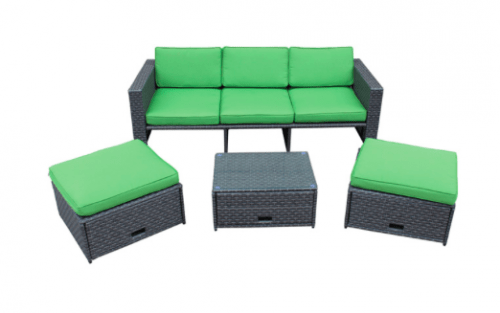 One of the better offers that I found while browsing through the weekly flyer at Rona was on this Summerlin 4-piece conversational set, which is now just $699.99, though before it was being sold for $899.99. This sale price will only be available from April 27 till May 3 though.
The 15% cash back offer from Rona will be ending on Sunday, April 30 at 11:59pm EST.