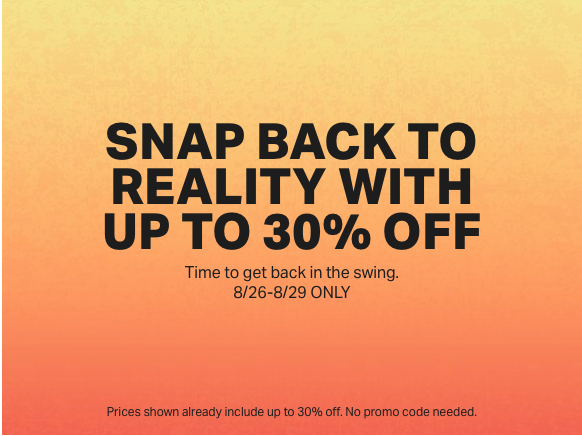 This is a great offer from Under Armour Canada to help get you get a jump start on your fall fitness routine, as right now they are offering up to 30% off on all shorts, tees, leggings, jackets, sweats and sweaters within their outlet section. No matter what your fitness goals may be, Under Armour Canada can help get you outfitted in the perfect gear and, for a limited time too, they can do it for a fraction of the price that they would normally charge you.
For instance, if your goals are to run a marathon this fall, then you'll probably need gear that is designed to wick sweat away from your body, especially for those long runs in the early days of September when the temperature is still in the low to mid 20s. These Tech Mesh Shorts would be perfect for both long and short runs, and they are only being sold for $24.99 (reg. $34.99) and this UA Threadborne Streaker Singlet would be a great layer to strip down to on either a long run or on race day. Plus it's being sold for just $23.99 (reg. $32.99).
Under Armour will be running this 30% off sale until August 29th.
Under Armour offers FREE shipping on all orders that are $75 or more.