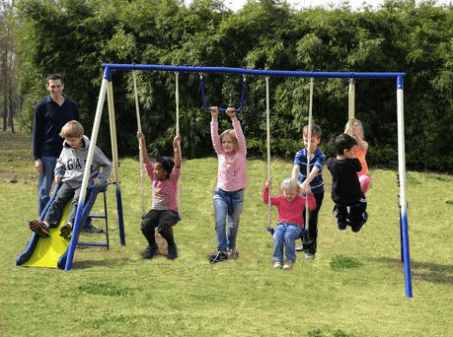 It may be hard to think about summer right now, especially for all of us who have barely just digested this year's Halloween candy, but if you are keen to prepare for the summer season you should check out Walmart's Clearance sale they're having on swing sets.
The six station swing set will surely make you the neighbourhood favourite pit stop, and with it only being $90 you won't have to break the bank! This set was originally $134, so you'll be saving $44 on this deal.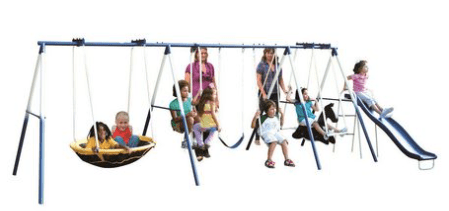 If you want to expand to an even bigger swing set, so you can entertain the whole block, check out this super fun 8 station swing set from Walmart, which is a bit more expensive than the 6 swing set, but includes a lot more playful features.
2 swings
a slide
a rocking horse
and more!
The assembly for these swing sets is relatively painless, but Walmart does recommend that you have another adult assist you with putting it together.
Walmart offers free-shipping on all orders, so what you see here is what you'll pay.
Click here to begin shopping the super fun 8 swing set, or here to shop the six station swing set.
Also