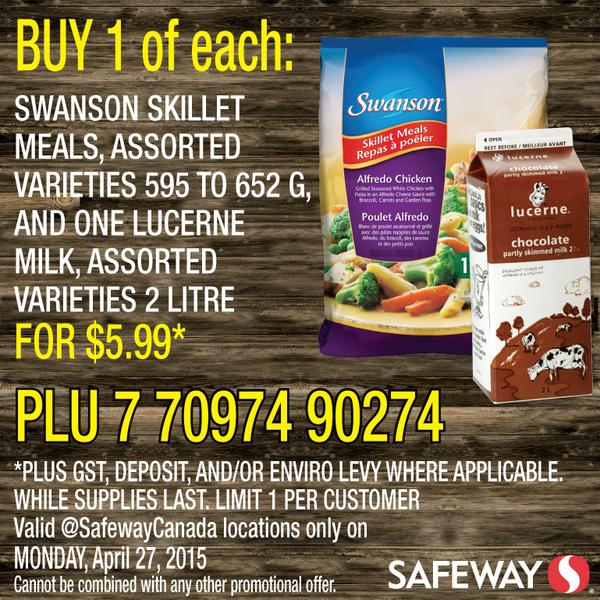 This Monday at Safeway Canada you have quite the flexibility in what you choose to be your money saving meal, as they are giving you the choice of any Swanson Skillet Meal that is between the sizes of 595g-652g. This means that they are giving you the choice of any of their Swanson Skillet Meals for two, of which there is a great variety. Some examples of the kinds of meals you will have the choice of include:
Alfredo Chicken
Teriyaki Chicken
Beef Lo Mein
Garlic Chicken
Garlic Shrimp
and much more

In addition to the Swanson Skillet Meal, you will also be able to pick up one 2L Lucerne Milk (assorted varieties) for your Monday night dinner deal from Safeway. The total of this deal will only be $5.99, and since it is designed for two that would mean that the cost of feeding each person would be $2.99.
There is a limit of one deal per paying customer and this offer will only be available today at Safeway Canada.
Click here to learn more about the Monday deal from Safeway Canada.