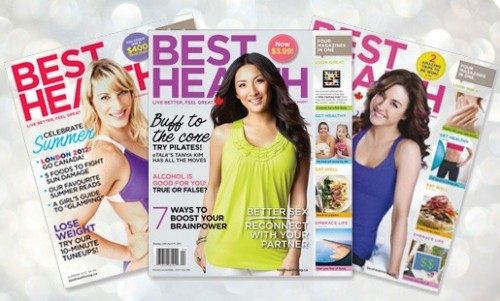 Kijiji is offering a special deal on Best Health magazine – only $11 for a one year subscription including shipping and taxes. Best Health is dedicated to providing Canadian women with the latest health news, fitness tips, relationship and weight loss advice. This magazine is brimming with enlightening and inspirational articles, expert advice and simple-to-do wellness tips.
Fine print: Limit 1 per household (may buy 1 additional as gift). Taxes and shipping are included. No redemption required. Item will automatically ship to your billing address provided at Kijiji Deals checkout once the deal ends. Please allow approximately 6-8 weeks for your first issue to arrive. Not valid for renewal's. Cannot combine with any other offer.
You have 6 days to buy this Kijiji coupon (till Sept 26th). Go to Kijiji to purchase this deal.