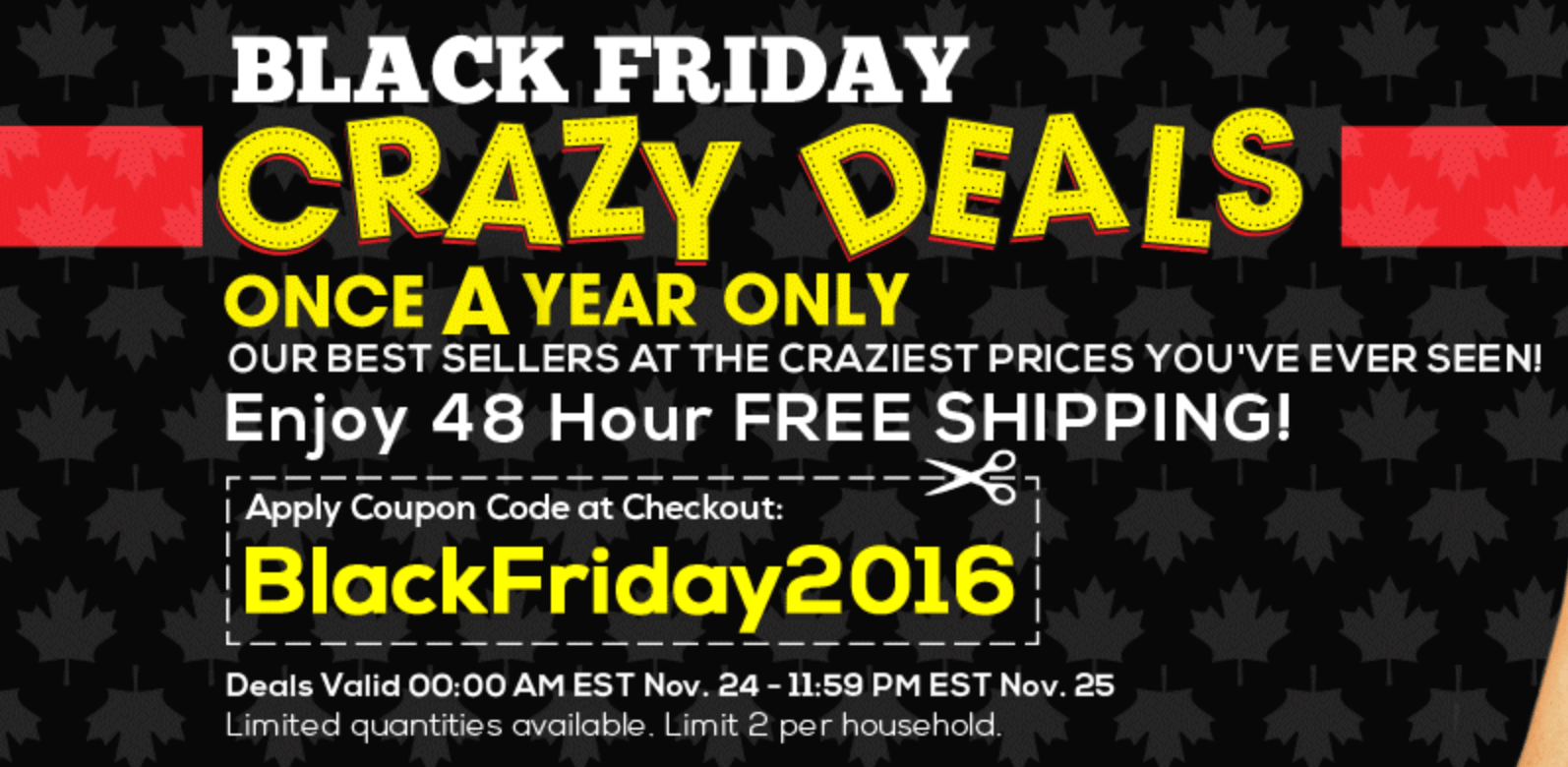 123InkCartridges.Ca and Prime Cables Canada have a crazy Black Friday sale going on! You'll find many deals and items on sale, and you will also get free shipping on everything! Use the coupon code BlackFriday2016 to get this deal, which is valid until 11:59pm EST on November 25 2016.
Click here to shop at 123InkCartridges.Ca Black Friday sale.
Click here to shop at Prime Cables Canada's Black Friday sale.