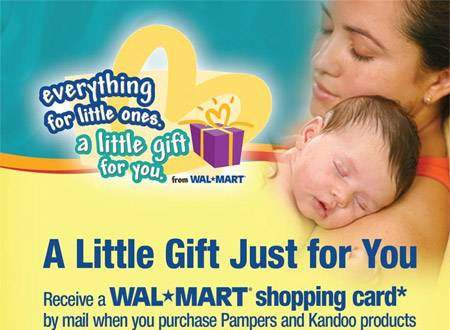 Thanks Lamont for emailing me about this promotion 🙂
Walmart has advertised that if you buy any sized box of Pampers diapers and any sized box of Pampers baby wipes, you can mail in for a free $15.00 Walmart gift card.
I have not personally verified this deal but I know that Walmart and Pampers did indeed have joint promotions last year. If anyone has more details about this new promotion please leave a comment below to let us know.
Update: There is a new promo 🙂

Receive a $15 Gift Card by mail when you purchase any Pampers Diapers Box and Pampers Wipes 5 or 6count refill box between February 1 – April 30, 2008
Click here to print the new Walmart-Pampers Coupon