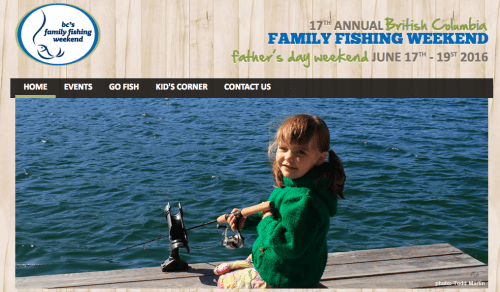 The 17th annual British Columbia Family Fishing Weekend is almost here! This weekend, The Family Fishing Society of BC encourages British Columbians to go fishing, learn a great new pastime and have fun with family and friends! There are three different opportunities are available to the public through the program:
Go fishing license-free this weekend within the rules anywhere in B.C.! Enjoy time with family and learn a new sport!
There will also be numerous free community fishing events!
Plus, if you want to learn even more about fishing in B.C. visit the educational website below.
Click here to read about the British Columbia Family Fishing Weekend.