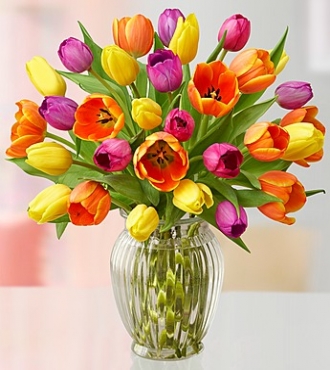 1800flowers.ca has a new Deal of the Week where you can purchase this bouquet of tulips for 22% off the original price! Regularly $49.99 (for 15 stems), you can pay just $38.99. To get this discount, simply enter the promo code MOMLUV22 at checkout. This offer is valid until May 8, 2016. This bouquet is ideal for the perfect Mother's Day gift for this coming weekend!
1800flowers.ca has $15 service fees and various shipping rates.
Click here to purchase this item from 1800flowers.ca.