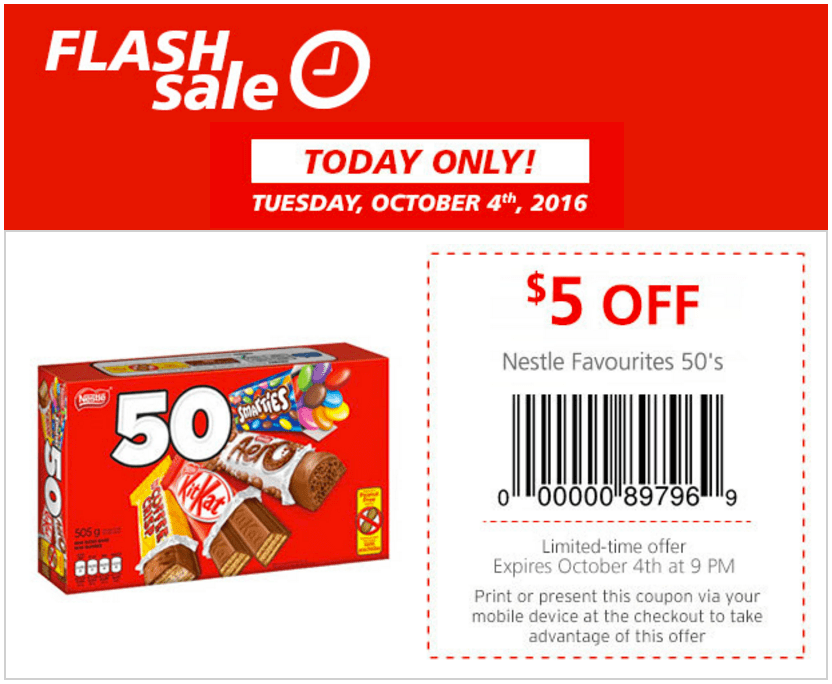 Metro Canada has a hot flash sale with a new coupon right now for one day only! The Metro coupon is valid in-store today, Tuesday, October 4, 2016 and includes:
Save $5 off on Nestle Favourites 50's chocolate box!
The offer is valid at any Metro location in Ontario today only, Tuesday, October 4, 2016 until 9:00 pm. While supplies last.
Print or present this Metro coupon via your mobile device at the checkout to take advantage of this offer.