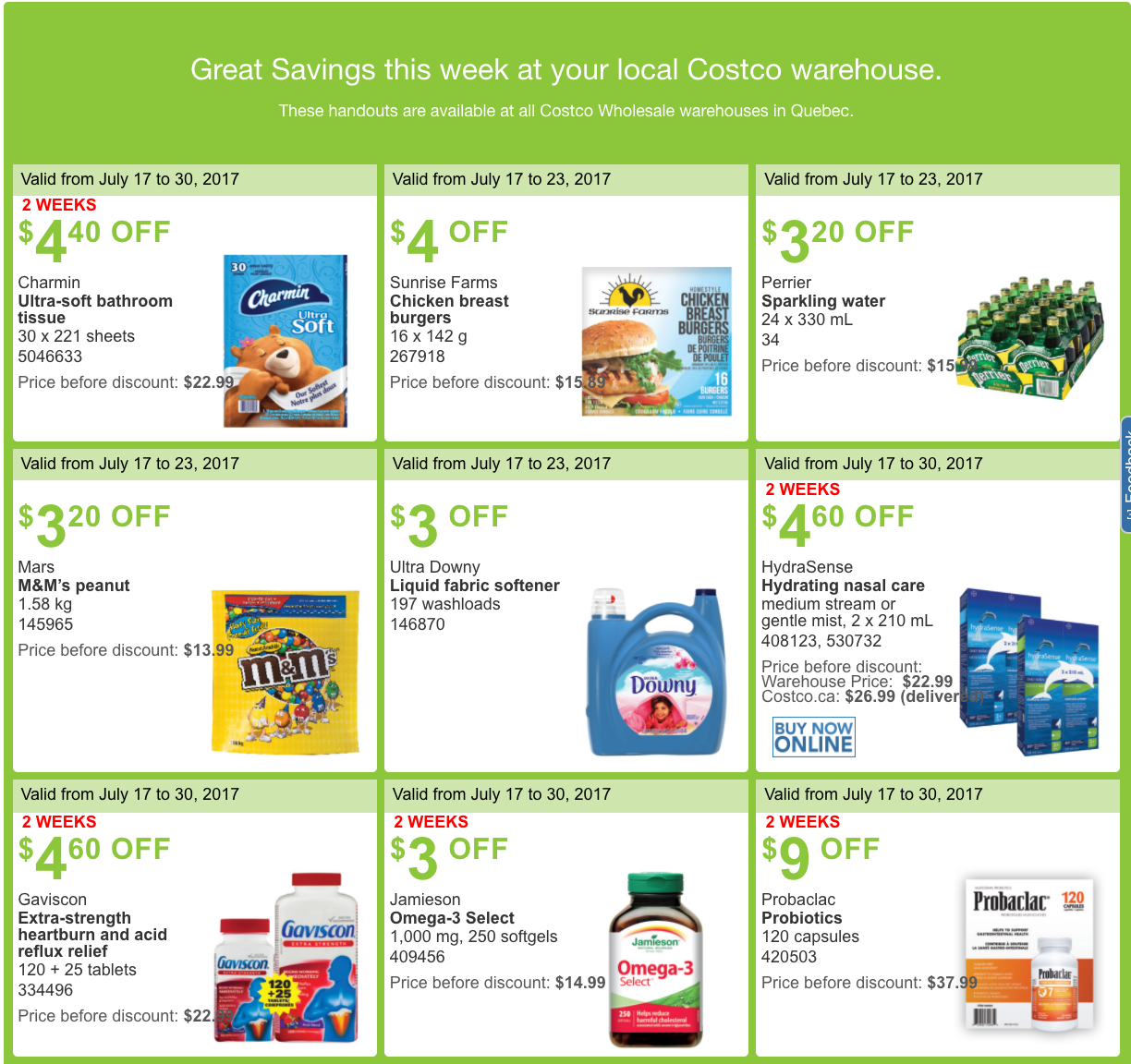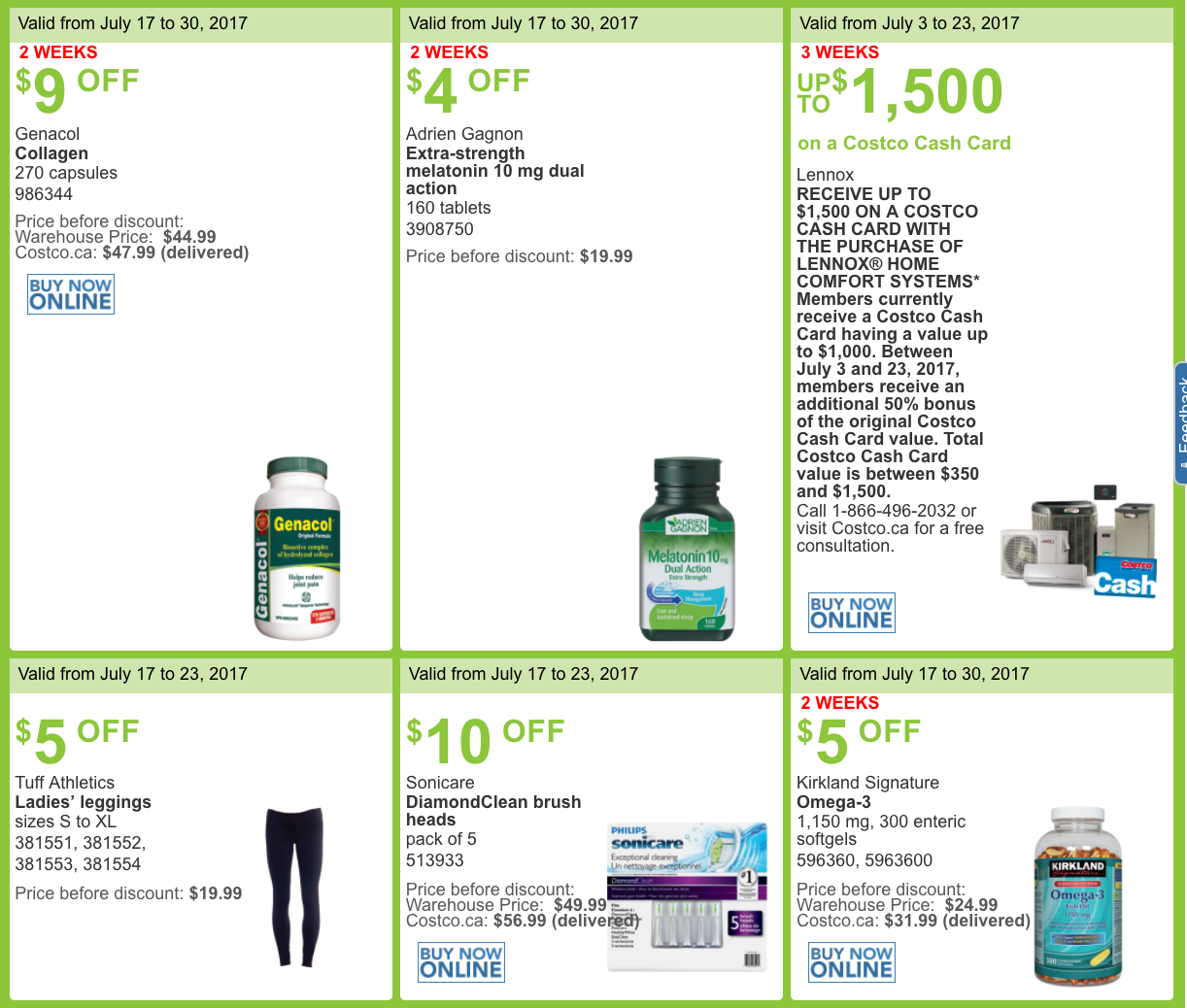 Costco Canada has now released the new weekly instant discount handouts! These handouts are available at all Costco wholesale warehouses in Quebec.
These Costco Canada eastern instant flyers are valid from today, Monday, July 17, 2017 until Sunday, July 23, 2017, some of these coupons are valid until Sunday, July 30, 2017.  Only Costco members in good standing may use these instant savings handouts and Costco discount will be automatically added when you purchase any of these items.
The new Costco Canada instant weekly savings handouts for Quebec province include:
$4.40 OFF Charmin Ultra-soft bathroom tissue 30 x 221 sheets
$4 OFF Sunrise Farms Chicken breast burgers 16 x 142 g
$3.20 OFF Perrier Sparkling water 24 x 330 mL
$3.20 OFF Mars M&M's peanut 1.58 kg
$3 OFF Ultra Downy Liquid fabric softener 197 washloads
$4.60 OFF HydraSense Hydrating nasal care medium stream or gentle mist, 2 x 210 mL
$4.60 OFF Gaviscon Extra-strength heartburn and acid reflux relief 120 + 25 tablets
$3 OFF Jamieson Omega-3 Select 1,000 mg, 250 softgels
$9 OFF Probaclac Probiotics 120 capsules
$9 OFF Genacol Collagen 270 capsules
$4 OFF Adrien Gagnon Extra-strength melatonin 10 mg dual action 160 tablets
UP TO$1,500 on a Costco Cash Card Lennox
$5 OFF Tuff Athletics Ladies' leggings sizes S to XL
$10 OFF Sonicare DiamondClean brush heads pack of 5
$5 OFF Kirkland Signature Omega-3 1,150 mg, 300 enteric softgels
$4 OFF Kirkland Signature Moist flushable wipes pack of 632
$4 OFF Beautyrest Platinum Queen size pillow pack of 2
Click here to view all Costco Canada instant weekly handouts fly­ers.