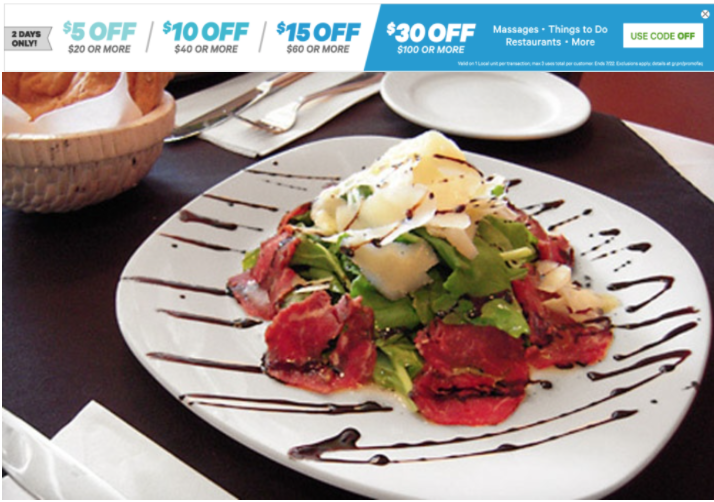 Groupon Canada has an amazing promo code offer going on right now where you can save up to $30 off on your Groupon purchase of $100 or more. This promo code, OFF, will discount more on your purchase should you spend more. The savings are as follows:
Save $5 off $20
Save $10 off $40
Save $15 off $60
Save $30 off $100 or more
The local deals include massages & spa, restaurants, Things to Do & more. This Groupon Canada offer is valid from today, Friday, July 21, 2017 until Saturday, July 22, 2017. To get your extra discount, enter the promo code OFF at checkout.
Click here to get Groupon Canada offers.