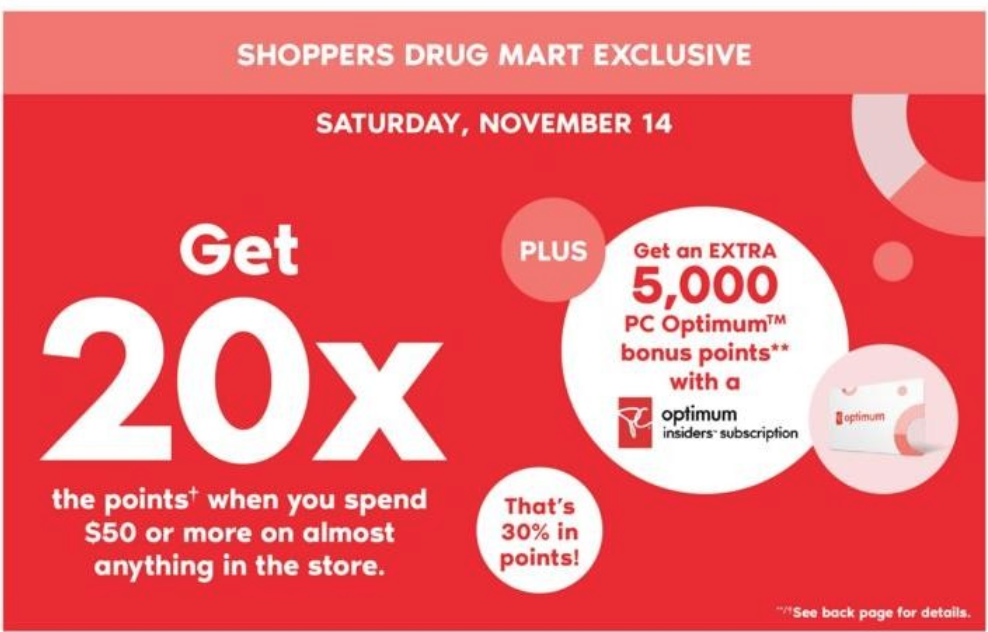 Shoppers Drug Mart Canada has a good offer available now. The Shoppers Drug Mart Canada offer includes: Get 20x The PC Optimum Points when you spend $50 or more on almost anything in the store.
This Shoppers Drug Mart Canada offer is valid today, Saturday, November 14, 2020.
Shoppers Drug Mart's flyer has 2 Day sale, valid until November 15, 2020, and include:
Tostitos or Ruffles 2/$6
Ensure or Glucerna $7.99
Coke or Pepsi 6pk $2.45
Maxwell House or Red Rose $2.99
Christie Cookies or Crackers $1.99
PC Paper Towels or Royale Tiger Towels $4.99
Turtles $6.49
Ferrero Rocher $8.99
PC Bathroom Tissue $4.99
Dozen Eggs $2.29
No Name Butter $2.99
Wonder Bread $1.99
Janes Chicken $5.99
Armstrong Cheese Bars 2/$5
Click here to view Shoppers Drug Mart Canada weekly flyers.