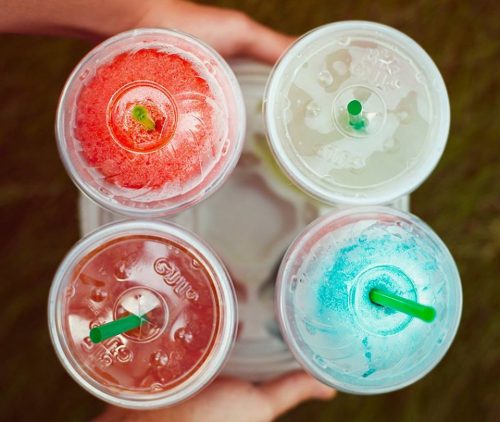 It's baaaack! 7-Eleven Canada is celebrating the long weekend by bringing back a c-quel to their ever so popular bring your own cup slurpee event (#BYOC) where you can bring in any size cup and fill it up for just $1.50!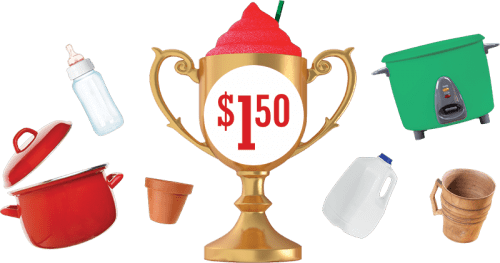 The event is only going to be running for one day only and that day will be Friday, May 19th. There are, as would be expected, a few rules about what cups and containers can be used for this offer – so hold off on emptying out your garbage can just yet.
The container will have to meet all of these qualifications, and then you can happily fill it up to the brim for just $1.50:
must fit into the magic measuring hole displayed in store (when full must fit within 26cm diameter, 26cm wide and 26cm high when full)
no inflatables
must be clean
one container per customer per day
container must be able to hold liquids (no leaks!)
Check out the list of delicious and delectable flavours being offered in this year's #BYOC event at 7-Eleven.