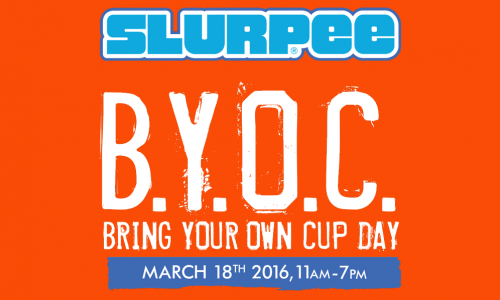 On March 18, 2016 between 11am and 7pm, bring the biggest cup you have to your nearest 7-Eleven Canada and fill it up with your favourite Slurpee flavours for only $1.49! No, you can't bring a wheelbarrow to fill up; there are a few rules to this event!
Your Slurpee cup must be less than 26cm in diameter.
One container per customer, per day. No refills.
Cups must be fixed size and shapes (no inflatables).
Cups must be food safe.
Click here to read more about this 7-Eleven Canada promotion.