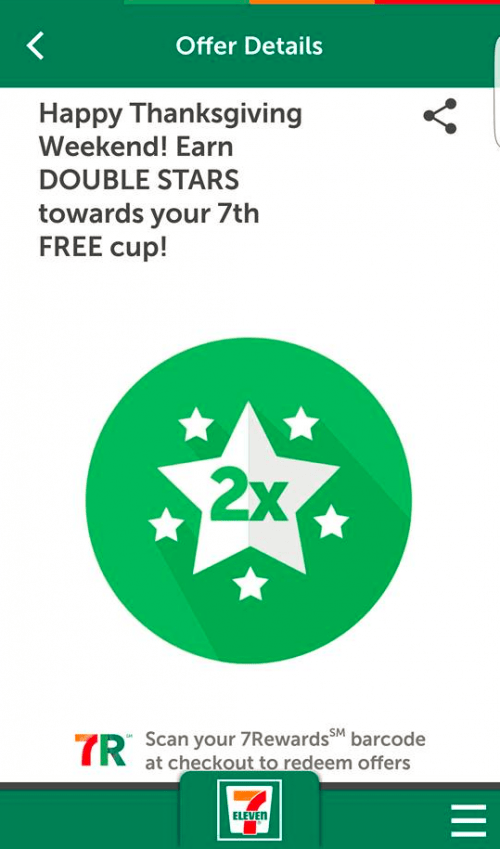 Unfortunately once again, there is no freebie to claim from 7-Eleven Canada this Friday, but there is still a pretty good deal if you're collecting punches towards your 7th free cup. Head into your local 7-Eleven this weekend app users can earn double punches towards their 7th free cup! If you're not familiar with it, the 7-Eleven app has a rewards program as one of its features, where your purchase of select drinks will get you points. Once you earn enough points, you can get your 7th cup for free!
You can earn points on drinks including:
Slurpees
Coffee
Big Gulp
Chillers Iced Coffee
Other Hot Drinks
While this deal isn't as hot as previous Friday offers, it is useful if you frequent 7-Eleven for drinks as your purchase of 1 drink gets you credit for 2. You'll also have a little extra time to claim your deal as it's available all weekend.
This offer is only available for 7-Eleven app users. If you don't already have the app, you can download it for free here. To claim this deal, just show the coupon in your app. It's worth downloading the app, as 7-Eleven regularly gives away freebies and other deals exclusively to its app users!
This offer is valid until October 11, 2015 only at participating locations while supplies last.
Click here to download the 7-Eleven Canada app