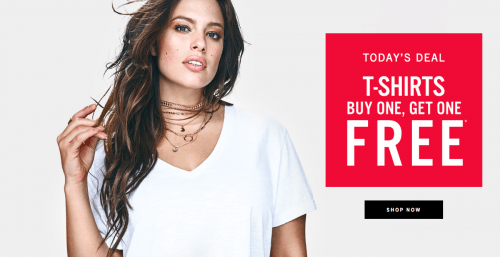 Addition Elle Canada has another great door crasher deal being offered today, but today instead of workout clothes being featured it's tees, tanks and camis. Until 11:59pm EST tonight, you can buy one t-shirt, tank or cami and your second one (of equal of lesser value) will be FREE. Essentially, if you're buying two tees or tanks at the same price, you'll be getting each article of clothing for half off the regular price.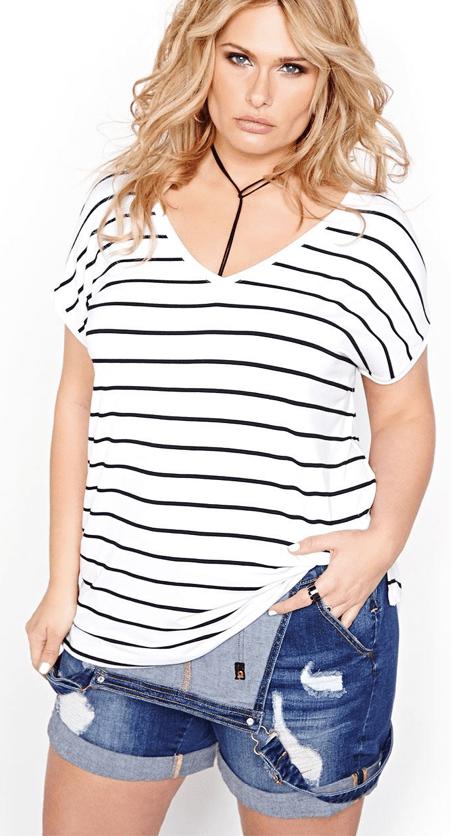 Every summer, I find it very important to grab as many striped tees and dresses as my wardrobe will accommodate (what can I say? I'm a sucker for the nautical theme). At Addition Elle, you can grab this striped v-neck in either black and white, tan and grey, light blue and white, or medieval blue and white. Grab your two favourite colours of this tee, and it will just cost you $36 total (regularly, two tees would've cost you $72).
Addition Elle offers FREE shipping on all orders that are $120 or more.