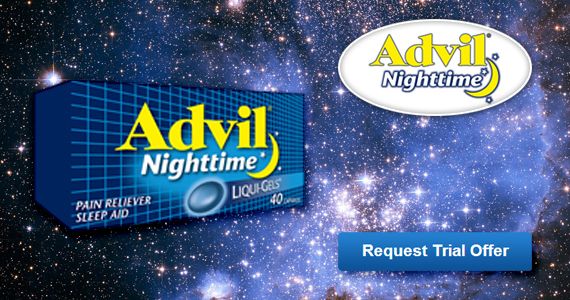 If you're having trouble sleeping then check out this freebie offer from Advil Canada. Get Advil Nighttime Liquid Gels for free once you fill out the short survey. Shipping times will be between 4-6 weeks.
Advil Nighttime Liquid Gels is for fast and effective relief of occasional mild to moderate nighttime pain and accompanying sleeplessness due to minor aches and pains associated with joints, muscles, backache, headache and toothache as well as pain of migraine and arthritis. For use only if you have short-term nighttime pain causing sleeplessness.
Click here to get your sample of Advil Nighttime.