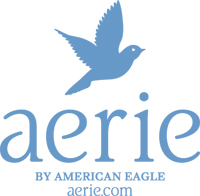 When you shop at Aerie right now you get a surprise card with ANY purchase. This surprise card could be worth $10, $25, $50 or $100 off any Aerie purchase. The minimum is $10, so you are guaranteed $10 bucks for a purchase later. You can redeem your surprise card from February 13 to March 14, 2010 and find out how much you get!
They have been giving out these cards for about a week now and will continue to do so until February 11th. Also, there is a contest on their website for a trip to Paris, at the end you can get a 15% off coupon off your purchase.
Thanks to Sunnygirl for sharing this deal with us!
To view the discussion thread, click here.