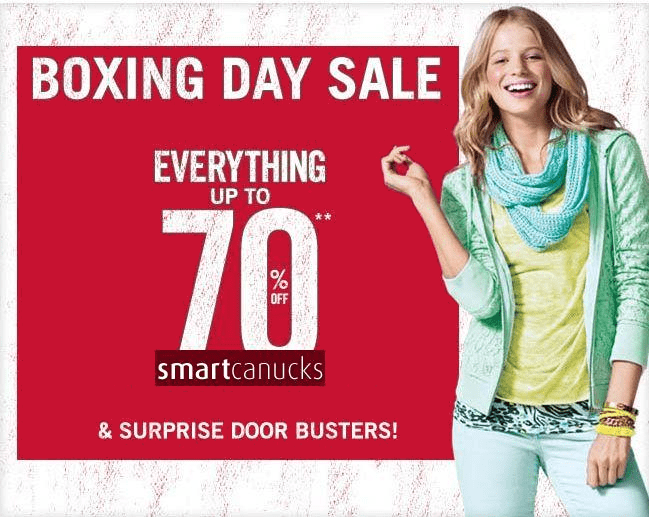 You will want to shop Boxing Day 2013 at Aeropostale Canada! On Thursday December 26th, 2013 Aeropostale will open as early as 6AM at most locations for their Boxing Day Sales. Perfect for belated Christmas gifts or to revamp your wardrobe for the new year.
Come in to Aeropostale during their Boxing Day Sales for:
$5 Riot T-Shirts
Everything up to 70% Off Starting December 26th, 2013
Free SkullCandy Earbuds with Aeropostale Canada $100 purchase or more (in store only)
Free SkullCandy Headphones with Aeropostale Canada $150 purchase or more (in store only)
Don't miss this sale! Check out Aeropostale's inventory here and you will see this sale is where you want to be!