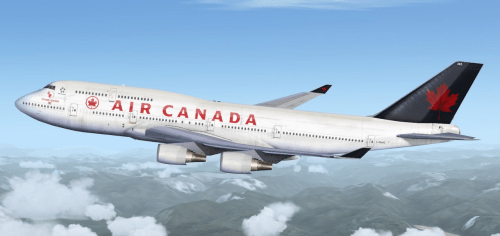 The latest flight deals of the week have just been released from Air Canada. If you're looking to save on the price of flights to Canada, the US, or other destinations around the world, be sure to check out these deals starting from as low as $144 one way!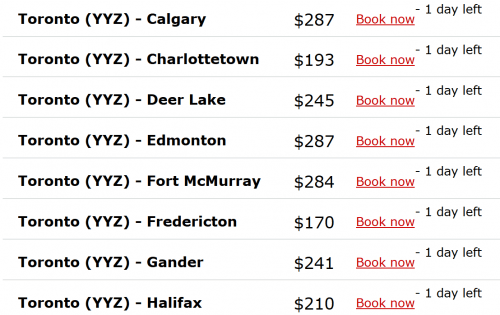 If you're looking to fly within Canada, Air Canada has quite a few deals available. Fly from Toronto to Sudbury for as low as $145 one way. This seems to be an ongoing deal, so you should be able to purchase tickets at that price for quite some time. There are a few limited time deals ending soon that will save you even more, such as Toronto to Halifax for $210, which is a bit cheaper than the $220 this flight is normally offered for during weekly sales.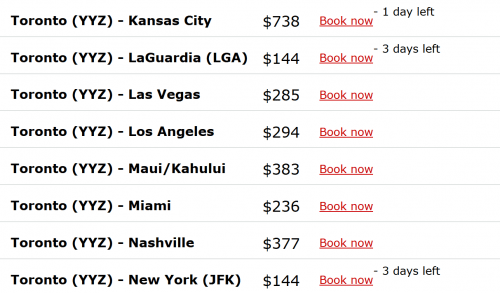 If you've been thinking about a trip to the US, Air Canada has hot deals on flights to New York for a limited time only. Fly from Toronto to either LaGuardia or JFK Airports for just $144 one way!
Most Canadian deals end October 27, 2015. A few of the US flight deals end on October 27, or October 29, 2015 so be sure to check the end dates for your desired flights. Prices depend on seat availability and some may limit you to certain travel periods.
Click here to view more weekly deals on flights from Air Canada.