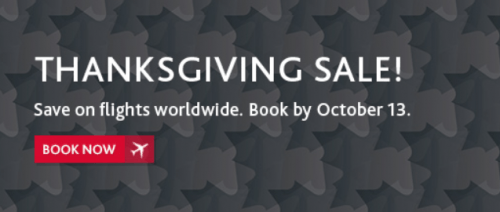 If you weren't wowed by the weekly deals Air Canada offered earlier this week, you might want to head back online to take another look, as they are hosting a Thanksgiving sale! Head online and book a flight before October 13, and you could find some great savings on flights worldwide!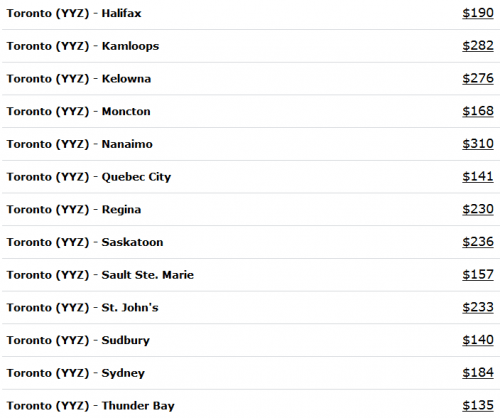 If you're looking to fly within Canada, it seems many of the flights are discounted to even lower prices than they were earlier this week. A few days ago, Air Canada offered one way flights from Toronto to Halifax for $221, but you can find them now from $191! If you're looking to take a trip over to Quebec City, you can find flights from $141, or flights from Toronto to Thunder Bay from $135.
If you're thinking about heading to the US, you can find one way Air Canada flights from Toronto to Pittsburgh for $168, or Toronto to Washington DC for $199.
These deals apply on a variety of worldwide flights, but deals end October 13, 2015. Prices depend on seat availability.
Click here to view deals during Air Canada's Thanksgiving Seat Sale.