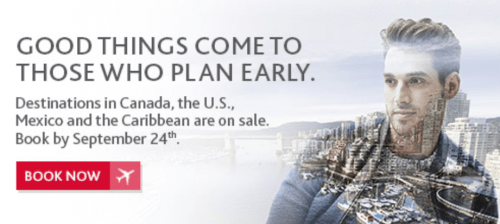 Air Canada is currently holding a two day seat sale in which you can find some amazing deals on one way flights to destinations around the world. It seems these prices are lower than their typical weekly deals at the beginning of each week, and many of the prices even beat the offers during WestJet's 2 Day Seat sale, so it's worth heading online to check prices before the sale is over!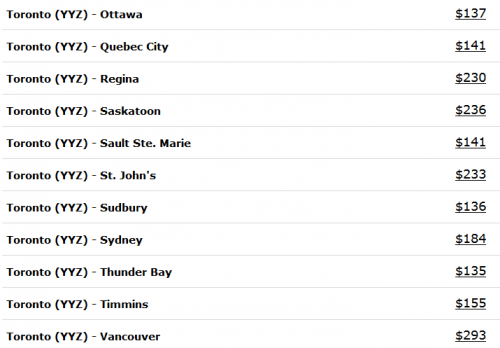 During Air Canada's 2 day seat sale you can find some great deals on flights within Canada, many at lower prices than offered earlier this week during weekly sales. Right now you can fly from Toronto to Thunder Bay for $135, which is slightly cheaper than the $151 offered earlier in the week. You can also fly from Toronto to Vancouver for $293, which is a lower price than the $327 WestJet is offering during their current sale.

If you're looking to travel to a sunny destination, you can fly with Air Canada from Toronto to Cancun for $240 one way, or Toronto to Bermuda for $180. Air Canada's flight to Bermuda is slightly cheaper than WestJet's price, as they are offering the same flight for $185.
This offer ends September 24, 2015 at 11:59pm ET. Prices are subject to availabilty. Additional charges may apply.
Click here to view deals on flights during Air Canada's 2 day Seat Sale.