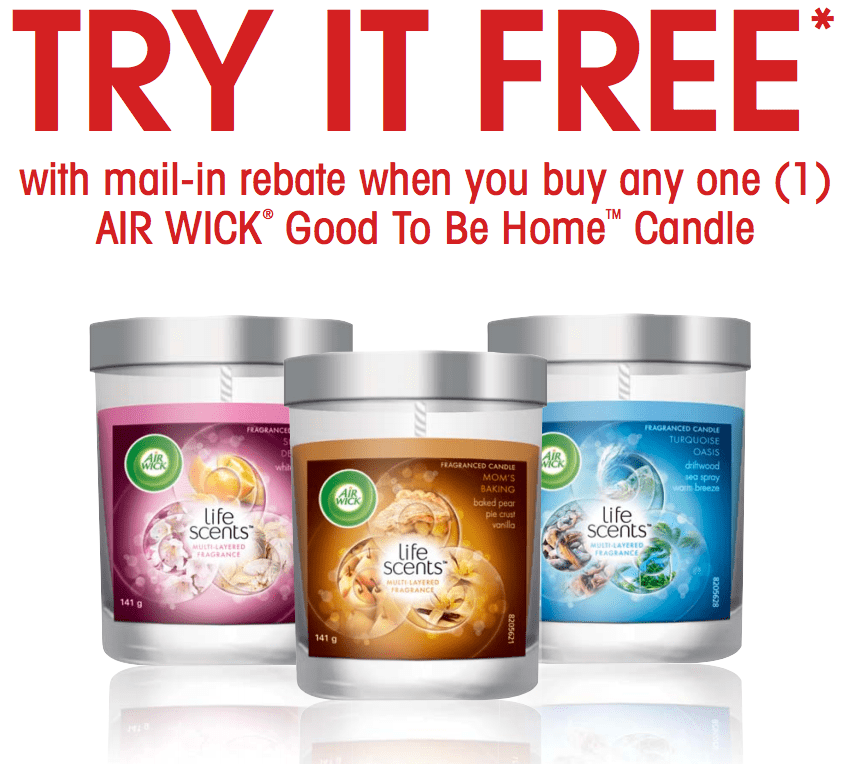 AIR WICK would like you to try their "Good To Be Home" Candle FREE. The AIR WICK freebies includes:
Purchase any one AIR WICK "Good To Be Home Candle" and receive Up to $10.40 to Cover the Cost of the Product and Taxes By Mail.
This Offer is valid until Friday, March 4, 2016. Limit one rebate per individual, family, or household. To receive your rebate by mail, complete the Official Rebate Form, attach the original dated cash register receipt from where you purchased any one AIR WICK Good To Be Home Candle with the purchase price circled, and the Universal Product Code (UPC) handwritten on the receipt.
Click here to get the Official Rebate Form for AIR WICK offer.