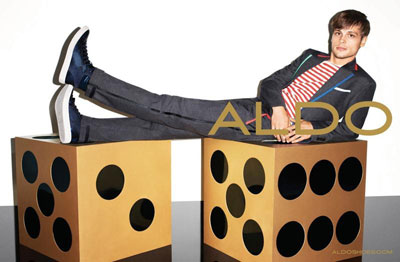 Picture this: A stunning young lady walks into the Christmas banquet you have attended. She is adorned in gorgeous jewels and a beautiful open back, little, black dress… She comes down the stairs, and you notice she is wearing: horrid old sneakers.
Did you flinch? I thought so. This wouldn't have happened if said lady had attended Aldo's fantastic sale though! Shop at Aldo now and receive up to 50% off Select Sale styles and prevent this situation from happening to you! The prices already displayed reflect this discount. This offer is valid online and in stores.
You will also get free shipping on any order over $60!
Save on Men's and Women's shoes and boots at Aldo. Act quick before time runs out. Find your nearest Aldo near you or shop online at Aldo and purchase your perfect footwear for only a fraction of the cost!